The most unique annual event on Lake Lanier is scheduled to take place again at Lake Lanier Olympic Park on Saturday, September 7th: the 2019 Atlanta Dragon Boat Festival.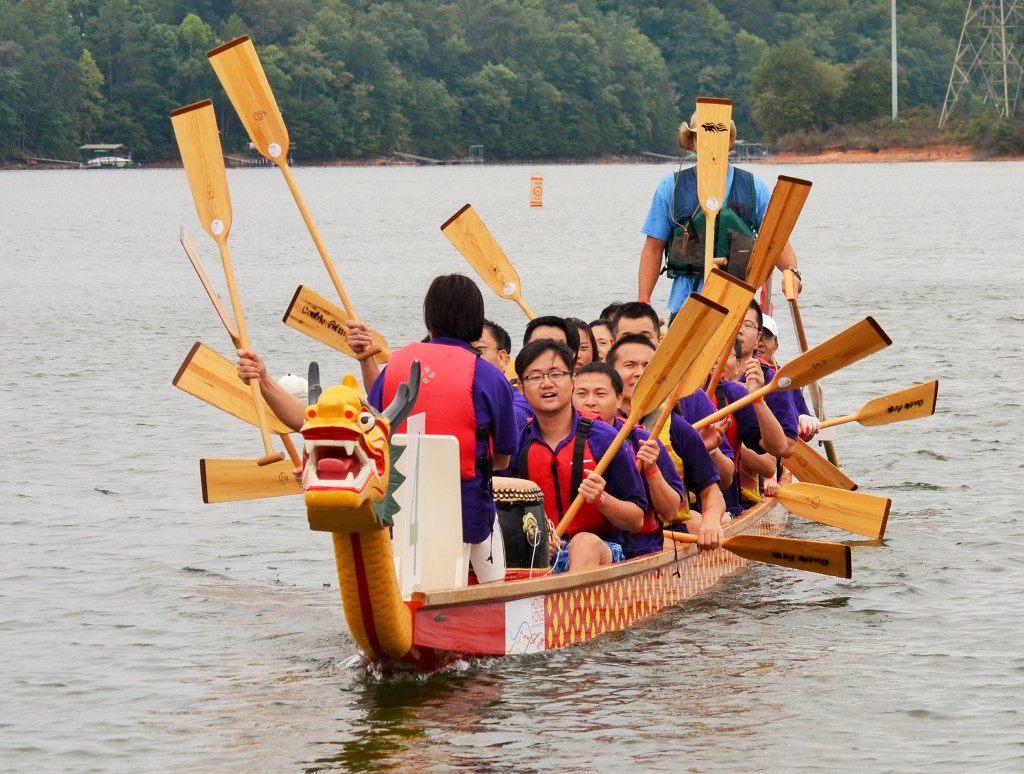 I suppose that the phrase "most unique" might drive some neurotic grammar gurus crazy. That's okay with me.
Unless you're like the guy in the picture, who looks like he's getting a paddle to the face, your average boat ride probably isn't in a dragon boat. Because … dragon boats are pretty unique.
As we wait for summer to burn itself out, the Dragon Boat Festival is one of the most fascinating events to attend on Lake Lanier before autumn begins on Monday, September 23, 2019 at 3:50 AM EDT.
The distinct boats are unforgettable. Here are a few memorable facts from the host of this event, Atlanta Dragon Boat Festival:

The dragon boat itself is a spectacle to behold. The slim, 39-foot teakwood racer (or fiberglass model) is crafted today in only a handful of boat-yards in Hong Kong.

Distinguished by a fierce-looking dragon's head at the prow and a tail at the stern, traditional dragon boats require thirty days, three craftsmen, and years of practice to produce.


https://www.facebook.com/pg/dragonboatatlanta/about/?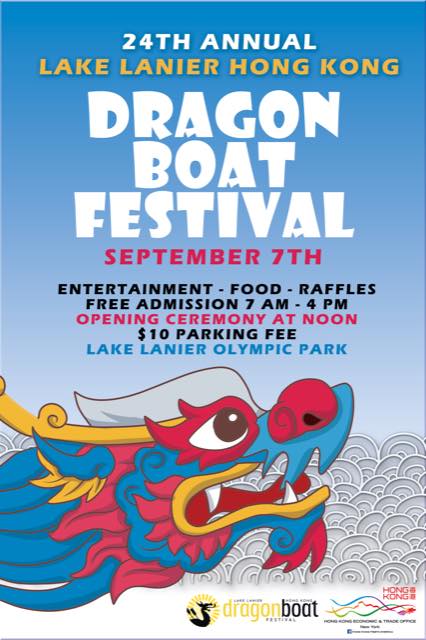 If exotic food, dragon boats, Lake Lanier Olympic Park and a day on the shore of America's greatest lake aren't enough to float your dragon boat, wait until you see the opening ceremonies at noon on Saturday, September 7th.
They're even more uniquer than the other uniquest happenings at the
Atlanta Dragon Boat Festival.
Parking is $10 for the day. Bring enough money to taste strange and delicious food that you might only find at this event.
Oh. The races! You're welcome to chow down and root for any boats or teams that you'd like, of course. You'd be smart to bring a soft cushion, sun screen and a hat too. Please consider cheering in Chinese!
The Atlanta Dragon Boat Festival is the closest you might ever come to Hong Kong. Don't miss your chance to explore this strange new world and new civilization.
2019 Atlanta Dragon Boat Festival Info