Experiencing the beauty of more than a dozen Lake Lanier campgrounds will make you feel sorry for campers who live in those bland, corny, square-shaped states in the Midwest.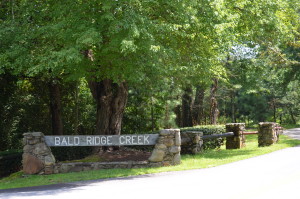 With almost 700-miles of shoreline, Lanier is pretty enough to just stare at for a few hours.  Sit back and look at the boats and skiers flow by, and root for men and women fishing for lunker stripers as big as your left leg.
Rest as long as you'd like.  Then, get into the action yourself outside, where you belong.  Camping!
Live like the pioneers who crossed the boring states in America's midsection, living off the land in covered wagons.  (Well, almost.)
Campgrounds on Lake Lanier can be found on
the north end of the lake at Don Carter State Park
the south end of Lanier at Sawnee
on the western shore at Bald Ridge Campgrounds and
near Buford on the eastern side of Lanier at Van Pugh South.
Choose from "primitive camping" at a secluded hideaway (a mile or two from a snazzy outlet mall) or the comfy lakeside Sawnee Campgrounds, not far from Atlanta.
Maybe roll up in your $250,000 RV like a rock star.  Mash your clicker to zap the power-operated awning on your motor home into place, before you adjust your satellite TV dish.  For dinner, drive your spare car into town for a gourmet meal and something bubbly with your favorite camper.
USACE Lake Lanier Campground Information
Lake Lanier Campgrounds