Lanier Islands always strives to provide unforgettable experiences for all of our guests. Choose from any of their exciting Atlanta vacation packages with inclusions such as waterpark tickets, Full Moon Party tickets,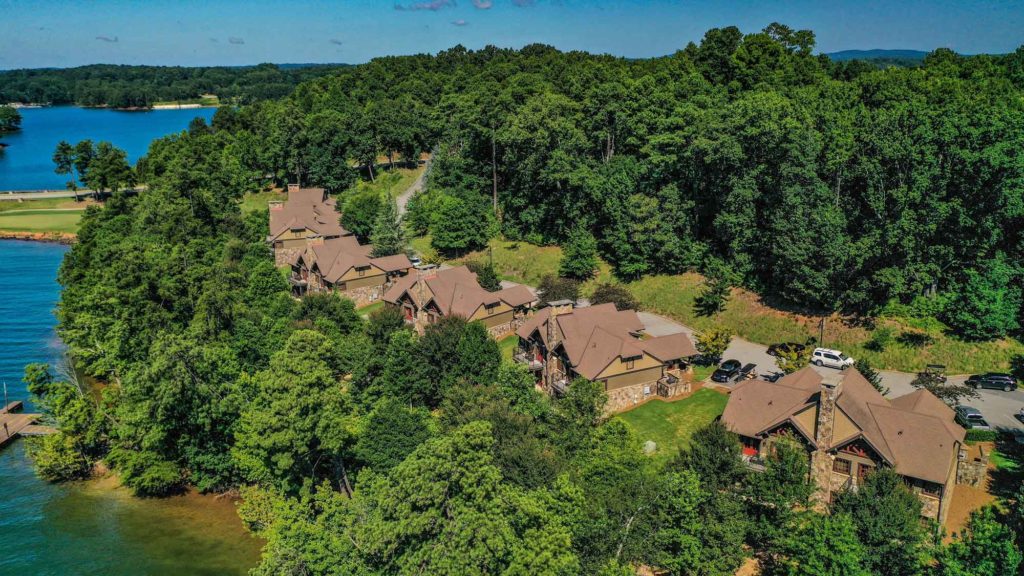 Margarita Cruise tickets, breakfast and more.
Packages are available when staying at Legacy Lodge, Legacy Villas, and Legacy LakeHouses. With over 1,200 acres of breathtaking natural beauty on the shores of Lake Lanier, it's no wonder Lanier Islands is Georgia's favorite playground for the spirit. Plan your next vacation your way at Lanier Islands, A Different World, Close to Home. Find out more about
Lanier Islands Overnight Packages: https://www.lanierislands.com/lake_lanier_accommodations/special_offers/
Margaritaville at Lanier Islands Waterpark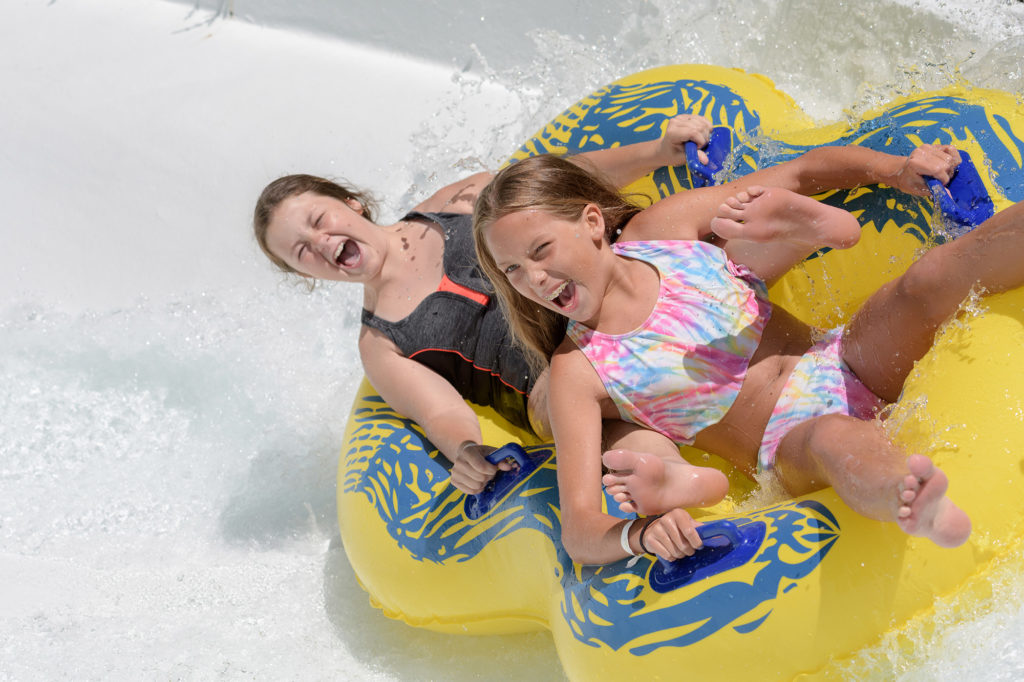 A lakeside adventure with fun and exciting rides at all levels on the thrill scale, The Water Park at Lanier Islands has something for everyone, from toddlers to teens and adults. If you love excitement, this is the place for you! Slide down the Black Out in total darkness, race your best pal on dual mats, challenge yourself to heart-pounding drops and breathtaking vertical plummets or fly across the lake on a zip line. Try them all and then replay your favorites!
Visit https://www.lanierislands.com/things_to_do_lake_lanier/georgia_water_park for information on season passes and daily tickets.
Holiday and Winter Activities
Lakeside fun is year-round at Lanier Islands in Buford, GA. Join us this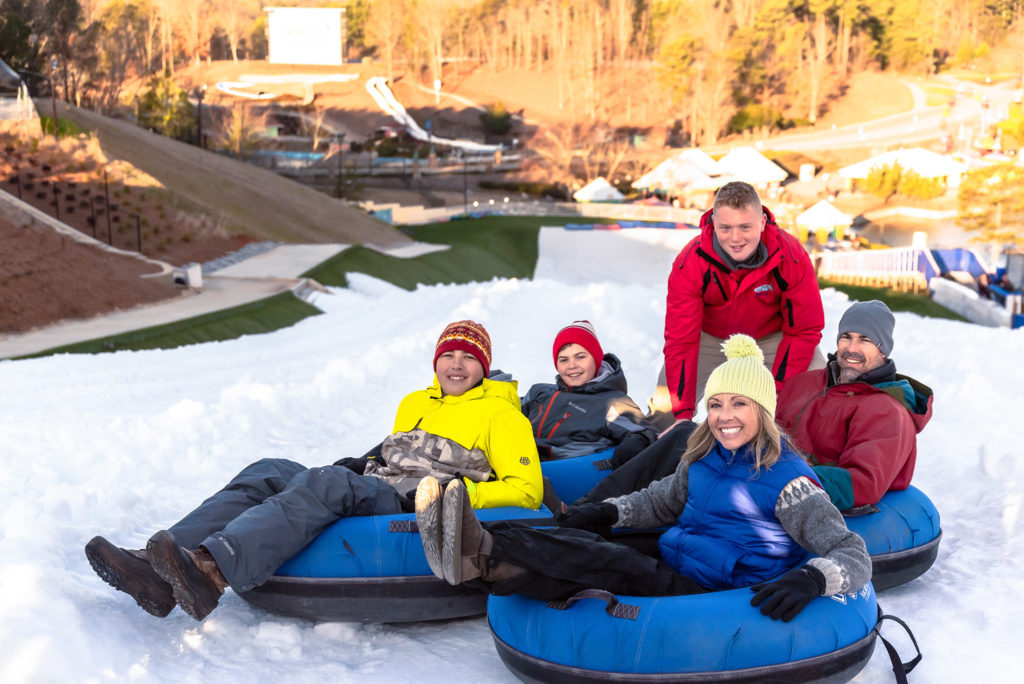 holiday season for Christmas activities that are good, clean, fun for everyone. Whether you are here for the day or planning a weekend away… Lanier Islands has activities that will be sure to please the whole family. Overnight guests can enjoy our Breakfast and Santa Buffet that includes a visit with Santa, or our new Elf Storytime PJ party, and of course tickets for tubing down the ONLY snow tubing hill in Georgia at Snow Island. Or enjoy an evening at Margaritaville's Lakeside Lights Spectacular–a new walking holiday light show set to music or settle in on Christmas Day for our delicious Christmas Day Brunch.
Please Click Here   Holiday and Winter Activities
Lakeside Lights Spectacular
Kick start your holidays with a visit to Margaritaville's all-new Lakeside Lights Spectacular for a night of nostalgic wintry fun. The Lakeside Lights Spectacular will take you on a magical walk through an amazing lighting extravaganza with festive seasonal music. Great for the whole family! Lakeside Lights Spectacular will open for the first night on November 19 – February 26.
Click Here for Info on Lakeside Lights Spectacular
License to Chill Snow Island
Rides, slides and so much more! Experience the thrills and chills of zooming down the 575 foot Parrot Mountain… the longest, fastest and ONLY Snow Tubing slide in Georgia. Lace up some ice skates and spend time in the rink skating to your favorite holiday tunes. Buckle up for some excitement on one of our many carnival rides–from upside down flips and twirls to bumper cars and kiddie rides. Or hunker down in the snow play area for the ultimate snowball fight or have fun making snow angels. Fresh snow is blown daily!
Click Here: Holiday and Winter Activities
Sunset Cruises
Waste away on a three-hour sunset cruise with the backdrop of the fall foliage surrounding Lake Lanier!  This cruise will include two drink tickets for a variety of margaritas and light appetizers, including the perfect pairing with margaritas: chips and salsa!
Cruises depart from Harbor Landing on Saturday evenings at 5 PM.  Limited availability, advance reservations are recommended.  Cruises available for ages 21 and over.
Football & Fun
UGA Games on the Spectacular Screen!  Watch the Bulldogs battle it out on the Spectacular Screen, all while enjoying half priced hot dawgs, specials on buckets of beer, face painting and more!  (Yes, they show other football games, but you don't have to watch.)  Saturdays from noon until 8 PM.  Have fun but please don't drink and drive.
New Year's Eve at Lanier Islands!
Dance under the stars, hang out on the beach by the outdoor fire pits, enjoy delicious food & drinks at LandShark Bar & Grill, and round out the night with a dazzling fireworks show! Fireworks start at 10PM.

A $14.99 per person beach fee applies during Full Moon Parties.