Every season has its own Lanier Islands activities to enjoy, no matter your age or interests.
Lake Lanier Islands Legacy Golf Course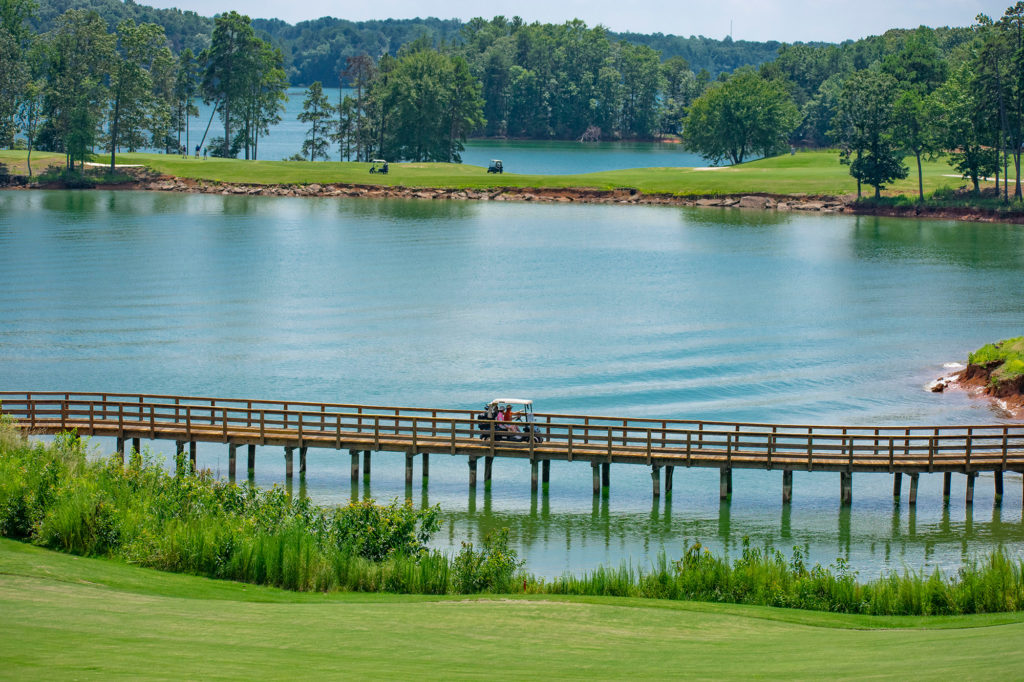 Rolling fairways, undulating greens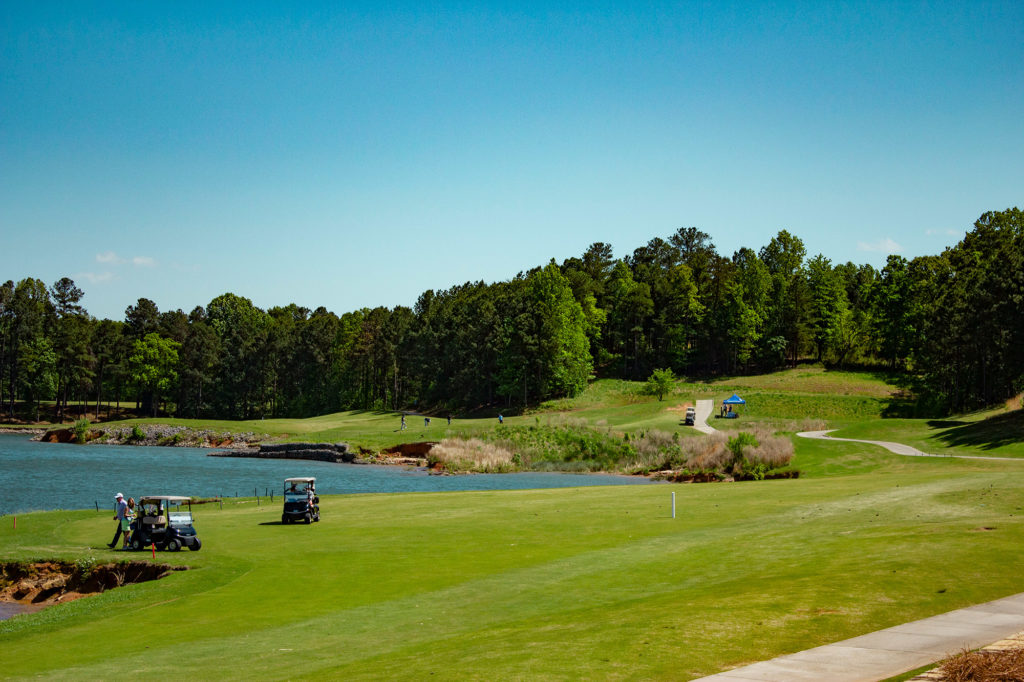 and soft white sand-all without a house in sight to spoil the beauty of Lake Lanier. But it is the uncommon that makes this golf experience better. The engaging and cordial conversation with staff, attention to detail and complimentary snacks and beverages. Quiet and peaceful, teeming with wildlife, with 12 of the 18 holes along lake-lined shores. Lanier Islands Golf Course will leave golfers feeling like they escaped to a completely unique time and place.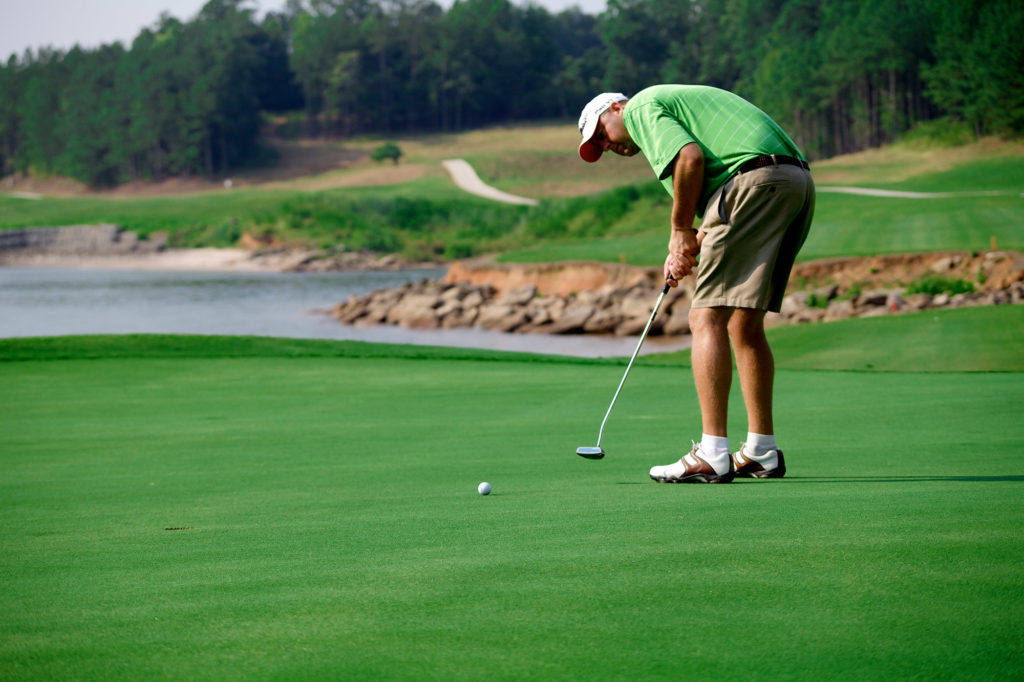 Click here for more golf information or to book a tee time.
Lake Lanier Islands Hiking and Walking Trails
Enjoy a leisurely or brisk hike around the islands with one of our scenic hiking trails. Start your morning off hiking Lake Lanier with an invigorating 1.4 mile walk around the grounds of Legacy Lodge. On varying terrains and across gentle rolling hill elevations, you can enjoy the morning beauty of Lake Lanier.
Click here to view maps and other hiking options.
Lanier Islands Water Park [Margaritaville]
A lakeside adventure with fun and exciting rides at all levels on the thrill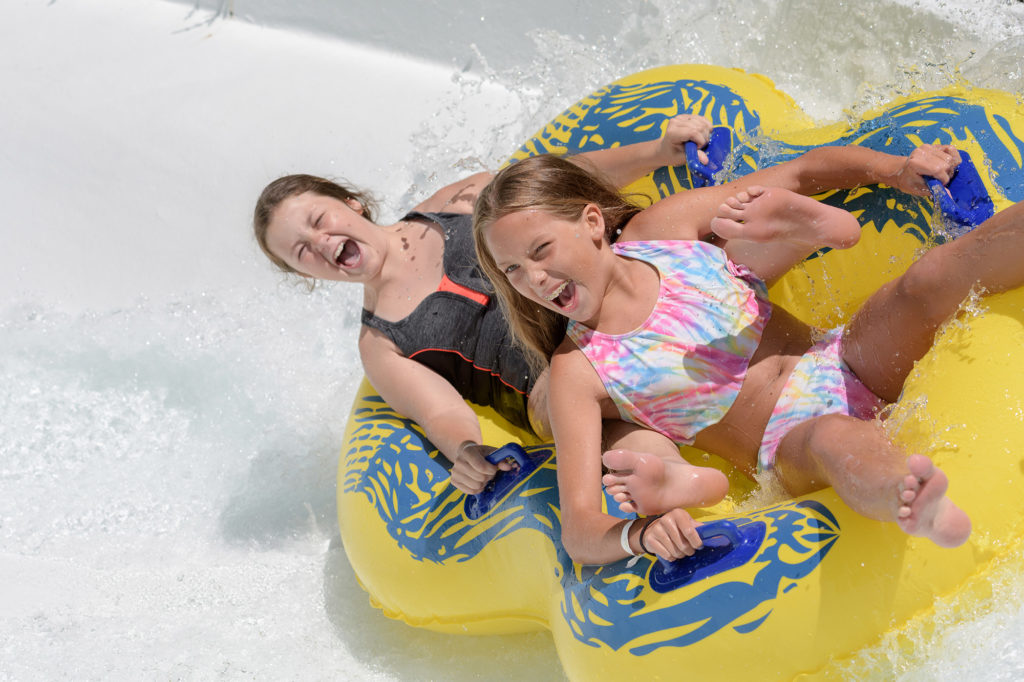 scale, The Water Park at Lanier Islands has something for everyone, from toddlers to teens and adults. If you love excitement, this is the place for you!
Slide down the Black Out in total darkness, race your best pal on dual mats, challenge yourself to heart pounding drops and breathtaking vertical plummets or fly across the lake on a zip line.
Try them all and then replay your favorites!
When Does Lanier Islands Water Park Open?
The water park formally opens every year in May and closes at the end of the Summer season around the third week of September every year.
What Are Lanier Islands Water Park Hours?
When open for the season, the water park is generally open from 11:00 AM to 7:00 PM on the weekends (Saturday & Sunday), and DAILY starting the last week of May and ending the first week of August.
Click here for Water Park information.
Lanier Islands Boat Rentals at Harbor Landing
Be your own captain and explore Lake Lanier's 38,000 acres. With the largest fleet of boats for rent on the lake, we offer a large variety of pontoons, tri-toons, houseboats and VIP Excursion Yachts. In addition, tubes and water sports equipment are here for your enjoyment.
Click here for more information on boat rentals.
Margarita, Brunch and Wine Cruises
There's no better place to raise a glass (or two) than on a wine or margarita cruise aboard our LandShark and Margaritaville 850-foot redesigned excursion yachts.
Departing from Harbor Landing, the voyage around Lake Lanier is a feast for the senses, with incredible views of the lake and nature, specially selected wine/margaritas and food pairings!
Click here for more Margaritaville Cruises.
Lanier Islands Holiday and Winter Activities
Lakeside fun is year-round at Lanier Islands in Buford, GA. Join us this holiday season for Christmas activities that are good, clean, fun for everyone. Whether you are here for the day or planning a weekend away… Lanier Islands has activities that will be sure to please the whole family.
Overnight guests can enjoy our Breakfast and Santa Buffet that includes a visit with Santa, or our new Elf Storytime PJ party, and of course tickets for tubing down the ONLY snow tubing hill in Georgia at Snow Island. Or enjoy an evening at Margaritaville's Lakeside Lights Spectacular–a new walking holiday light show set to music or settle in on Christmas Day for our delicious Christmas Day Brunch.
Click Here: Lanier Islands Holiday Activities
License to Chill Snow Island
Rides, slides and so much more! Experience the thrills and chills of zooming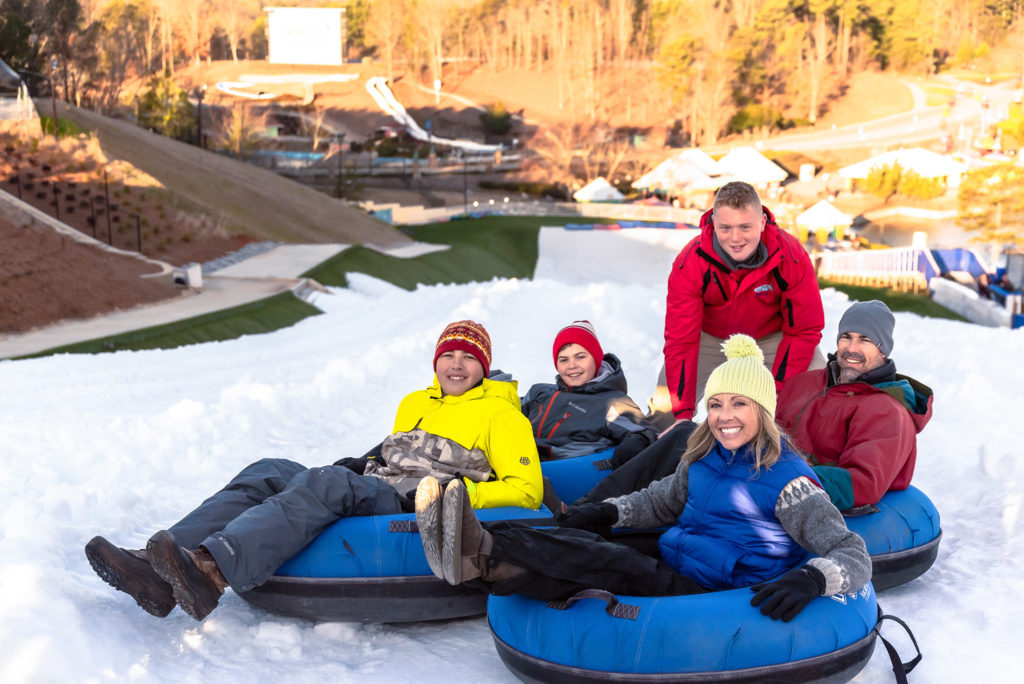 down the 575 foot Parrot Mountain… the longest, fastest and ONLY Snow Tubing slide in Georgia. Lace up some ice skates and spend time in the rink skating to your favorite holiday tunes.
Buckle up for some excitement on one of our many carnival rides–from upside down flips and twirls to bumper cars and kiddie rides. Or hunker down in the snow play area for the ultimate snowball fight or have fun making snow angels. Fresh snow is blown daily!
Holiday Activities: Holiday and Winter Activities
Lakeside Lights Spectacular

Kick start your holidays with a visit to Margaritaville's all-new Lakeside Lights Spectacular for a night of nostalgic wintry fun. The Lakeside Lights Spectacular will take you on a magical walk through an amazing lighting extravaganza with festive seasonal music. Great for the whole family! Lakeside Lights Spectacular will open for the first night on November 19.
Links for Margaritaville at Lanier Islands