The Beach Bash moves to Lake Lanier Olympic Park from Gainesville's Square on Saturday, July 13, 2019.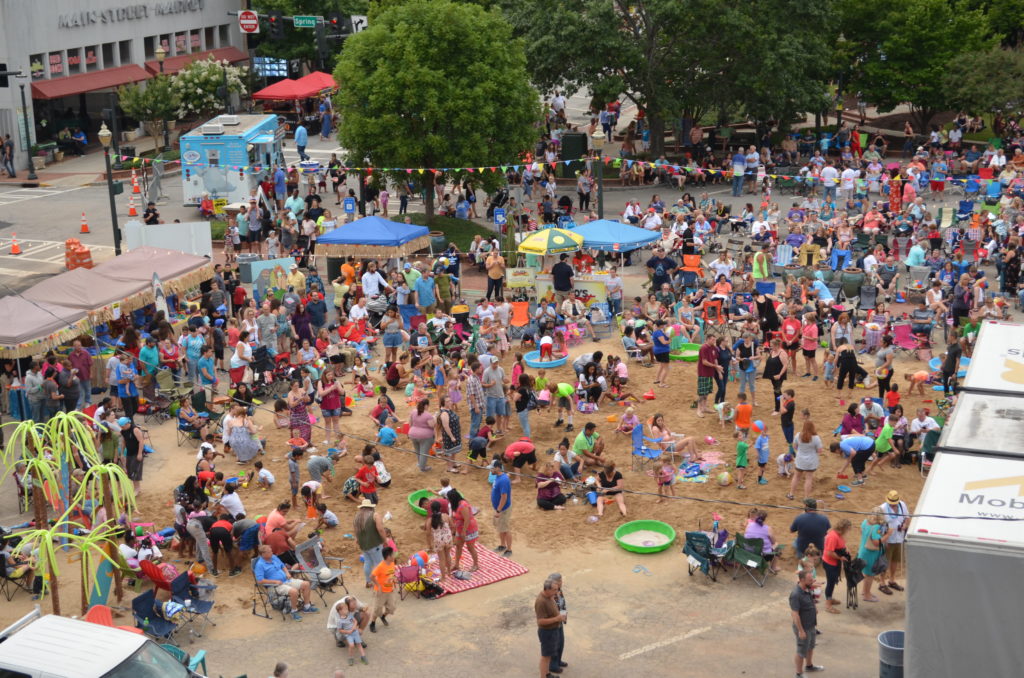 Not that turning the Square into a beach wasn't a terrific idea. (Unless you had to sweep up a bazillionty-nine grains of sand afterward.)
Besides, developers said they were going to build a dozen or so condos on the Square (before they decided not to) and nobody wanted to disturb the phantom residents.
Lake Lanier Olympic Park at Clarks Bridge Park on the north end of the lake is probably the perfect place for Beach Bash 2019. (Although it probably won't be actually held at the park's actual beach.)
Join us for a FREE, family event at Lake Lanier Olympic Park. Enjoy live music by Electric Avenue while you sip tropical cocktails on the sandy beach.

There will also be plenty of entertainment for the kids: hula hoops; buckets and shovels for sandcastle making; and limbo contests. Work up your appetite swimming and then stay for dinner, and choose from several food trucks.


https://www.gainesville.org/fm/events/detail/id/2258/
The Beach Bash is … well … a pretty darn good bash at the beach!
The fun gets underway at 5 PM on July 13th, with limbo and hula hoop contests by the stage between 6 – 6:30 p.m.
Please Note: If you're old and out-of-shape (like the rest of us), please tell the authorities which hospital you prefer before entering the limbo and hula hoop contests. Thank you.
If you skip the limbo and hula hoop contests (that are probably sponsored by local chiropractors) bring a lawn chair and your summer gear for the free concert from 7 until 10 PM.
This will be the best Beach Bash ever held at Lake Lanier Olympic Park!