Before you can say, "Wow! It's August already?" it will be September. That means you'd better sign up soon to volunteer for the 2019 Dragon Boat Festival on Lake Lanier.
There isn't a single focal point for the Dragon Boat Festival that will be held at Lake Lanier Olympic Park on Clarks Bridge Road in Gainesville on Saturday, September 7, 2019.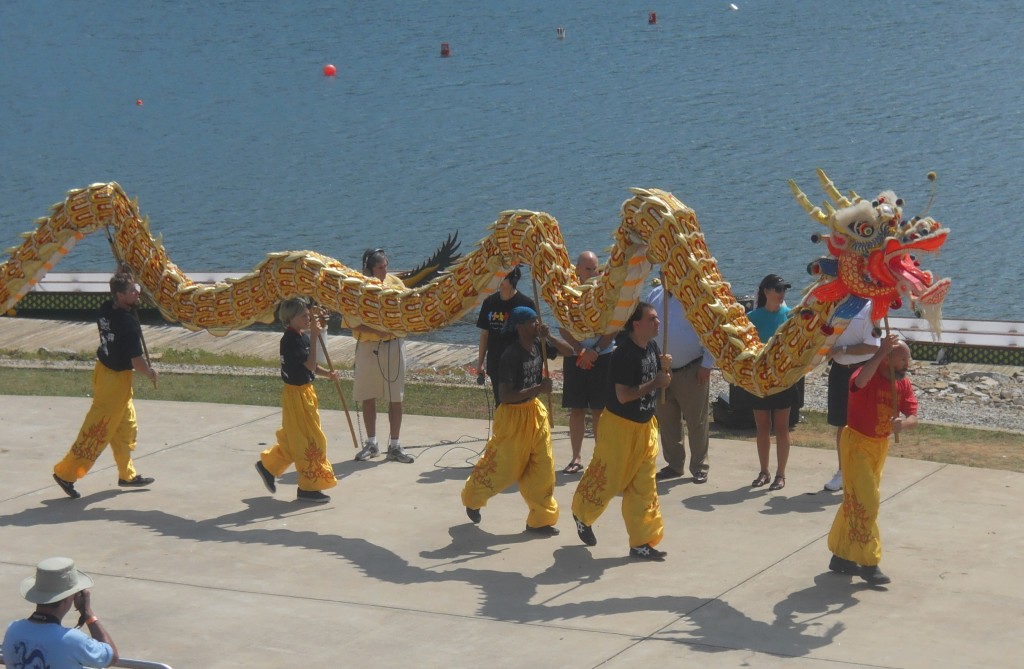 You might attend to take part in the Dragon Boat races or to root for your home team.
The food is unusually fantastic.
The cultural presentations — especially the Opening Ceremonies at noon — are fascinating.
Then, there's the joy of being lakeside at the original venue for the 1996 Olympic Games.

The Hong Kong Information Center in Atlanta conducted the 24th Annual Hong Kong Dragon Boat Festival in Atlanta in September 2018. The Festival took place at Lake Lanier on the same venue that hosted the 1996 Summer Olympic Games Rowing and Paddling events. Activities commenced with races beginning at 9 am and the colorful Opening Ceremonies at noon.

The race has grown from a handful of teams and a few spectators to an event which is one of the hallmark diversity events in the metro Atlanta area. The event now boasts a field of more than 80 teams with over 8,000 spectators and a wide variety of Chinese artisans either performing or displaying their wares.


https://www.dragonboatatlanta.com/about/

Volunteers are needed at the 2019 Dragon Boat Festival. The time you invest will be so worthwhile and interesting that you should pay them for the joy and privilege. But, for now, volunteering is still FREE! Such a deal.

Looking to fill some volunteer hours for your fraternity or sorority? Or do you need community service hours for your high school IB diploma? Did you know that we are a non-profit, 501c3 and can sign off on your volunteer hours?


https://www.facebook.com/dragonboatatlanta/
Volunteer Sign-Up for 2019 Dragon Boat Festival