21st Annual Polar Bear Plunge Awards
Despite being the date Carole King was born and Fyodor Dostoyevsky died, February 9th just isn't as snazzy as New Year's Day. That might explain why there weren't a boat load of participants at the 21st Annual Polar Bear Plunge on February 9th after being postponed from January, 1, 2019.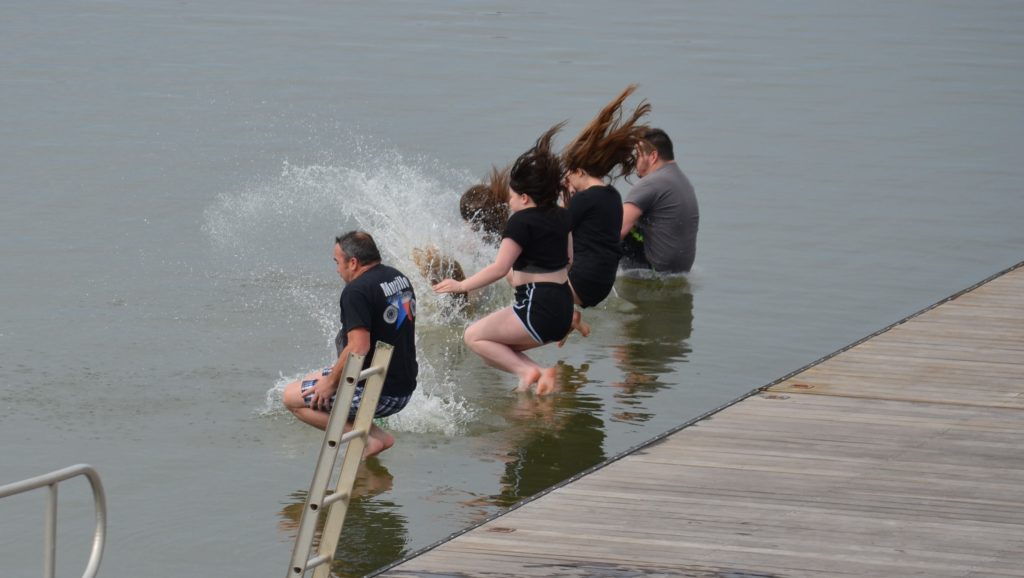 The noontime dip was braved by enough daring dippers to make the celebration worth attending, while being chilly and windy enough to dissuade newbies from succumbing to the siren calls of persuasive plungers.
Not even the promise of zippy chili could entice me, for example, to delve into the deep off the docks of the Lanier Canoe and Kayak Club at Lake Lanier Olympic Park.
The promises of fame, fortune and/or a T-shirt were enough to entice several Brave Ones into jumping off the planks, to the delight of all who remained dry.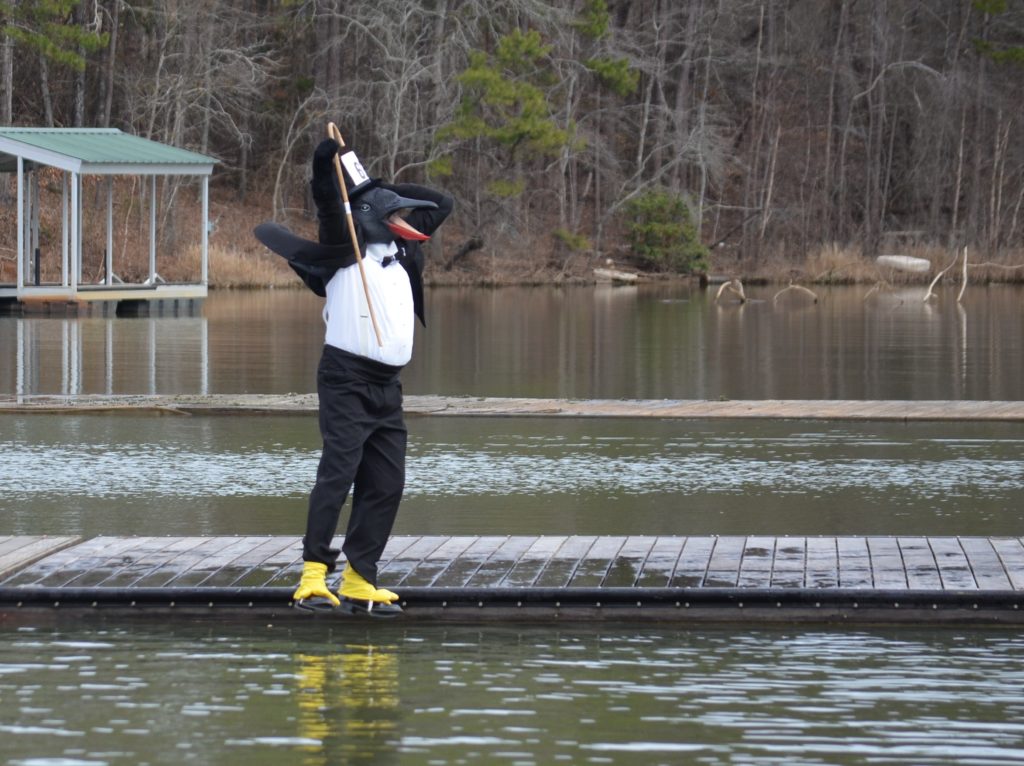 21st Annual Polar Bear Plunge Award Winners
Best Jump: tie—Elizabeth Clauson (#635) & Greg Owen (#623)
Best Splash: the Parson Family (#676–682)
Best Costume: Tom Diaz aka the penguin (#624)
Oldest Jumper—George Wangemann (#674)
Youngest Jumper—Arianna Jeffery (#675)
19th Polar Bear in 2019 Award—George Wangemann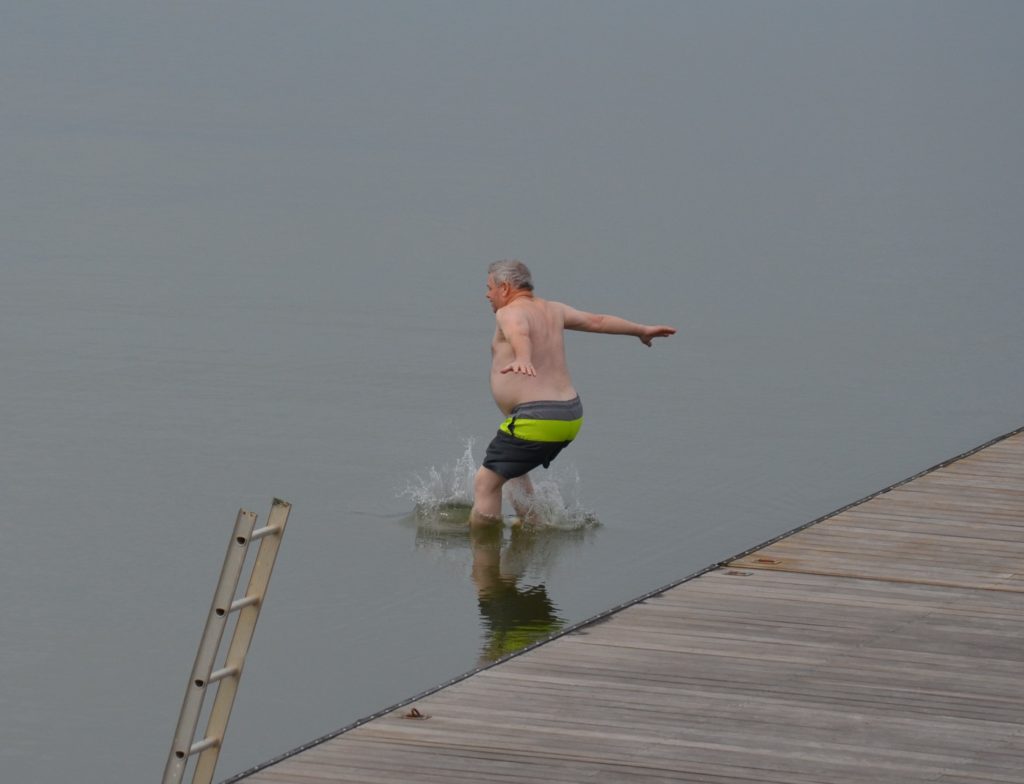 George Wangemann, popular Gainesville politician and perennial Polar Bear Plunger, deserves more than a T-shirt for making his 19th jump into Lake Lanier for charity.
May more of his colleagues do so regularly.
No, I won't be jumping into Lake Lanier next January first, but I hope you do.
Not just for the hot chili or the chilly thrill of doing something you might never regret, but for the warm thoughts of helping Lanier Canoe and Kayak raise money to help local athletes reach their fullest potential.