Paul Mueller Wins Lake Lanier Bassmaster Elite
Paul Mueller, a former B.A.S.S. National Champion from Connecticut, won the Lake Lanier Bassmaster Elite tournament on Sunday, February 17, 2019.
Prize money of $100,000 probably made Paul Mueller's wife celebrate his victory, in spite of him not having much time to celebrate Valentine's Day together.
Note to Fishermen: If your wife complains that you fish too much, try winning $100,000 to prove that you're only doing it for her.
Paul Mueller took the highest honors in the contest by catching a grand total of 69-pounds of spotted bass, more than all 75 contestants, in four days of angling on Lake Lanier. That's also more than I have ever dreamed of landing — including giant stripers from our favorite lake.
According to Bassresource.com, Mueller believes he could have caught more spots on Sunday:
Mueller had 18 pounds, 8 ounces for the day, giving him a four-day total of 69-0. It could have been even more. "There were still fish on that spot when I left," he added. "At the end of the day, I lost a couple of big ones. I could have had a 20-something bag today."

[Chris Zaldain fell to second place on Sunday. He] was the leader with 51-9 going into Championship Sunday, when only the Top 10 finalists competed, but he fell short with a 16-9 limit today that included two smaller bass.

Keith Combs of Texas finished third with 66-1, earning a $20,000 payday that pushed him into the Millionaire's Club of B.A.S.S. His career earnings now stand at $1,001,635.

Second-round leader David Mullins of Tennessee dropped to fourth with 65-14 after his bigger fish in the backs of pockets deserted him, and Todd Auten of South Carolina moved up into fifth with 63-6.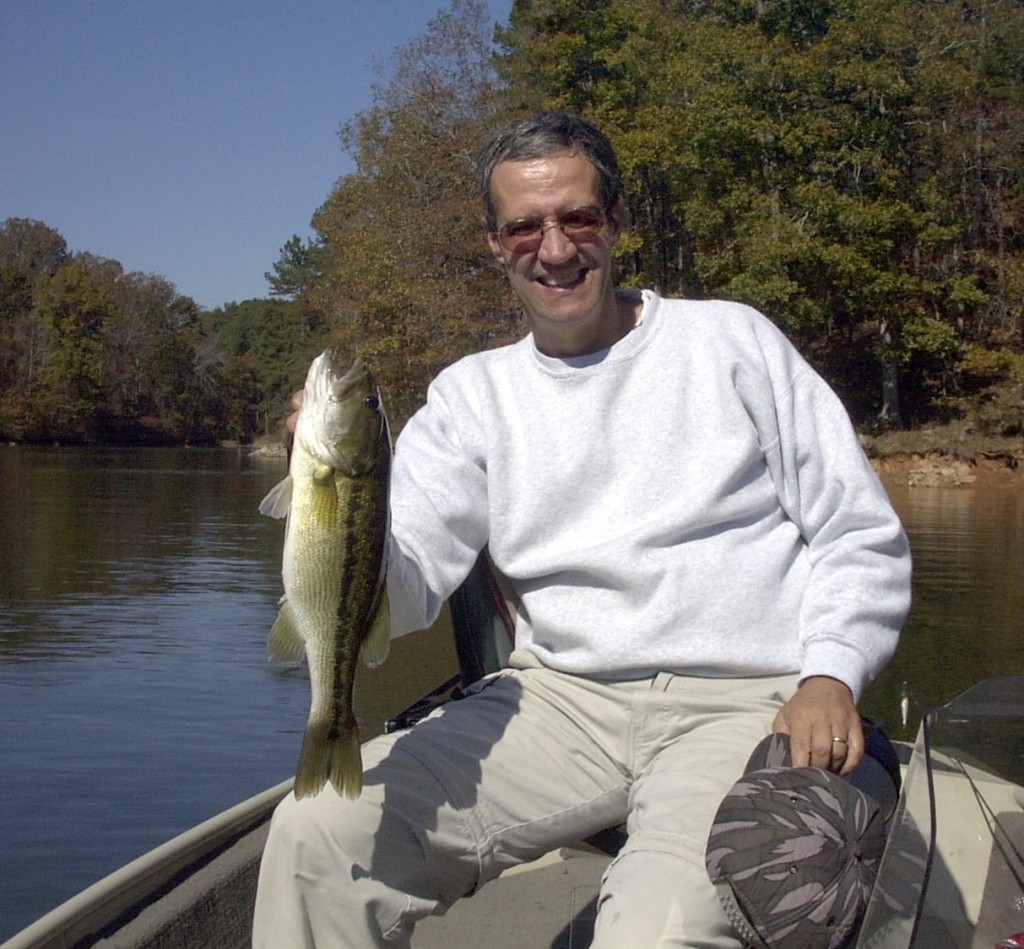 All 917 fish caught during the Lake Lanier Bassmaster Elite were released back into the lake to spend the rest of their lives snapping the lines and getting away from frustrated amateurs.
As predicted, Don Poole did not win the Bassmaster Elite Tournament on Lake Lanier. Maybe next time?
Top Five Lake Lanier Bassmaster Elite Finishers
Paul Mueller, Naugatuck, CT, earned a prize of $100,000.00
Chris Zaldain, Fort Worth, TX, won $25,000.00
Keith Combs, Huntington, TX, took home $20,000.00
David Mullins, Mt Carmel, TN, received $15,000.00
Todd Auten, Lake Wylie, SC, won $15,000.00