Donald J. Carter Passes Away at Age 86
Donald J. Carter — for whom Don Carter State Park on Lake Lanier was named — passed away on February 7, 2019. His wife of 65 years, Lucile Fortuna Carter, mourns the loss of her beloved husband.
Mr. Carter's family moved to North Georgia from Detroit when he was two. As a resident of Gainesville for portions of eight decades, Don Carter made his mark in banking, the poultry industry, Georgia's Department of Natural Resources and as a member of First Baptist Church of Gainesville.
From Little & Davenport's obituary:

Perhaps Don's greatest contributions came from his love of preserving the natural resources of the State of Georgia, in particular the barrier islands of our coast. He was appointed to the Department of Natural Resources Board in 1973 by Governor Jimmy Carter, and was later reappointed by Governor George Busbee, Governor Joe Frank Harris and Governor Zell Miller. He chaired DNR in 1977, served for ten years as chair of the Land Acquisition Committee, and he was appointed by Governor Miller to Chair the Preservation 2000 Committee.

This committee purchased over 300,000 acres of land for park and wildlife management areas. He also served for seven years as Chairman of the North Georgia Mountain Authority that oversees Brasstown Valley, Smithgall Woods, Amicolola, Unicoi, Red Top Mountain and Veterans State Parks.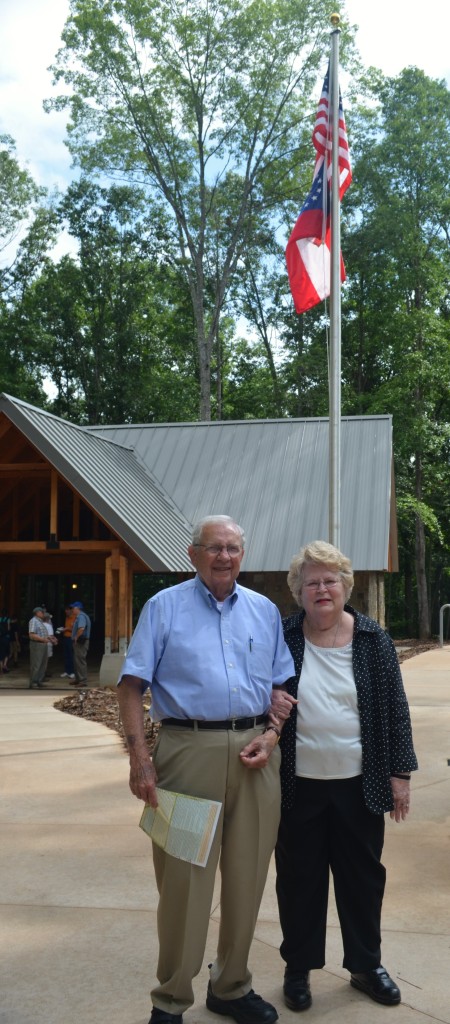 Mr. Carter's many years in preserving lands for parks and wildlife management were rewarded in 2002, when Georgia named the only state park on Lake Lanier in his honor.
His years of dedication and efforts are remembered and appreciated by those who visit Don Carter State Park.
According to Little & Davenport's obituary, Mr. Carter believed "the greatest use of a life is to spend it on something that will outlast it" (William James).
We can all learn from Donald J. Carter's example.