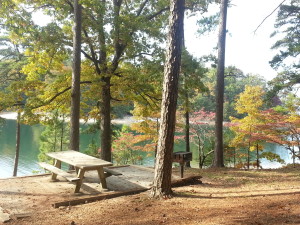 We've finished updating our information on about 50 parks on Lake Lanier.
Gathering the latest details on a few recreational areas is like trying to find people in the Witness Protection Program, but we've done our best.
We hope you'll relax lakeside at one of the hundreds of picnic tables all around the almost 700-miles of shoreline.
Camp overnight in an RV, tent, hammock or out under the stars.  Frolic on a clean sandy beach or wisely invest whatever time you have at one of the many parks on Lake Lanier.
You won't be disappointed by the alluring beauty of this Army Corps of Engineers multi-purpose lake created for flood protection, power production, water supply, navigation, recreation and fish and wildlife management.  And for fun.  All by yourself or with everyone you can imagine.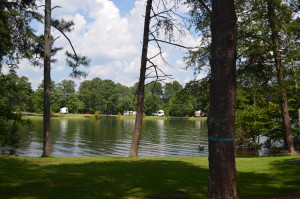 Parks on Lake Lanier are managed by several cities, counties, the state of Georgia and the federal government.  What that means is there is no single set of rules, operating hours or seasons, and no single pass that can get you into them all.  Yes, that's a pain, but it's a result of having so many parks in so many places to choose from.  That's the nice part.
We've updated our information on parks on Lake Lanier … from Bethel Park to Young Deer Park.
Virtually tour a few parks, then visit them all to find your favorite spot on Georgia's greatest lake.