If you can't find winter fun in Georgia on your own, let our pals with our state's Department of Natural Resources help you.  They've got all kinds of suggestions.
Up North, where rivers catch fire and everything else either freezes or rusts, students are taught that Michigan is the largest state east of the Mississippi.  Pffft.  Actually, The Great State of Georgia is the largest of the United States of America on the correct side of Big Muddy.
Largest States East of the Mississippi
Georgia has 57,880 square miles of land — the most of any state east of the Mighty Mississippi.
Michigan is second, with 57,324 square miles of land.  They also have more than 40,000 square miles of water, which is even harder to build upon than Florida's swamps.
Florida has 54,018 square miles of land, including swampland and the Everglades.  Florida has 54 gazillion bad drivers lost on that land, looking for Dizzyland.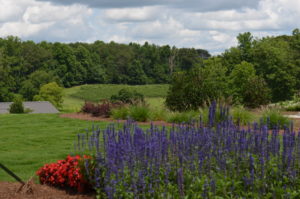 Georgia, by far the most beautifully diverse state, includes beaches on the Atlantic Ocean, Lake Winfield Scott in the mountains and Lake Lanier close to home.
Florida's Britton Hill, about 70 miles northeast of Pensacola, is that state's highest point at 345 feet above sea level.
Georgia's Brasstown Bald is almost 14-times taller at 4,784 feet high.  Brasstown Bald is also roughly 2.5-times taller than the highest point in Michigan, which has zero feet of frontage on the Atlantic Ocean.
Winter isn't the best time to tour Georgia's wineries, hike the Appalachian Trail, sail on Lanier's breezy waters or root for the Braves, but it's perfect for an overnight visit somewhere new after shopping and dinner.
Georgia is the best state in America to find winter fun.