With all the different types of recreational areas in Georgia available to us, we can celebrate nature's beauty every day.  This year — on Saturday, September 29, 2018 — the Friends of Georgia State Parks and Historic Sites are sponsoring their annual "Your State Parks Day."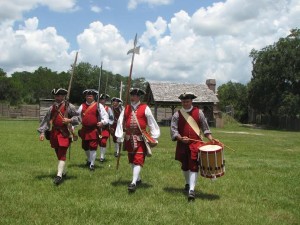 The Friends of Georgia State Parks and Historic Sites (dare I refer to them as FGSPHS?) ask you to visit any of their many locations on September 29th.  This year's theme is "See the Difference!"
They'd also like to see you enjoy yourself in a state park many other times of the year as a volunteer!  They organize events and projects for people of all ages and abilities.
Those who volunteer at state parks on Your State Parks Day will get free admission to the park of their choice, in return for a bit of free labor.
But wait!  There's MORE!  Those who donate their time also get a free "I Volunteered" sticker too.
Share the Beauty of Your State Parks Day With Others
We want to See the Difference you make at your state park or historic site.  Take loads of pictures and share them with us on social media … so you, and all your friends, can See the Difference you can make!  And don't forget to use #SeeTheDifferenceYSPD for a chance to be featured on our website and social media pages.
You're always welcome to enjoy Georgia's State Parks and Historical Sites.
Your State Parks Day is your chance to make beautiful parks even more beautiful.
Come join new friends at Don Carter State Park on Saturday, September 29th, as we clean the south boat ramp.  This boat ramp has collected debris from severe weather that has moved through the area within the past few months.  Trash bags, rakes, and shovels will be provided.  All volunteers will need to bring close toed shoes, bug spray, and gloves.  A volunteer shirt will be provided to the first 20 participants who sign up. Limited sizes available.
5000 North Browning Bridge Road
Gainesville, GA United States 30506
Volunteers get free parking on Your State Parks Day
Event Phone: 678-450-7726