You are never going to read a Facebook post about where some grungy old gold prospector scored his latest nuggets.  Professional fishing guides are nicer than that.  They happily publish their secrets in their latest fishing reports for Lake Lanier.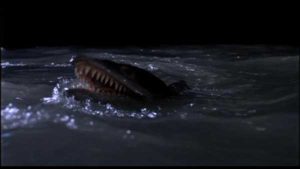 If I found a productive fishing hole on Lanier, I would tend to lead people away from it.  Posting a sign warning of flying monkeys or shrieking eels might do the trick.
There's no way that I'd tell anyone how to find my secret fishing holes, which bait and tackle to use, or the best time of day or night to drop a line.
To share that kind of hidden knowledge with strangers, you would either have to be insanely generous or one of our gracious fishing guides on Lake Lanier.
Fishing guides love to fish.  They love to encourage people to fish — alone or in groups.  They also like to earn a living.  They want to get you hooked on fishing so that, someday, you'll hire them to see the difference between fishing and catching.
Learn from the pro's.  Take your best shot.  Spit on your worms or tie on your Uncle Fred's best fly.  See what you can do with these tips from the people who know how to fish Lanier.  Before you toss all your gear into the lake in frustration, hire a guide.
Links to a few fishing reports are listed below.  Take your pick and find your favorite.  The next time you're looking for gift for someone special, hire a guide for the time of your life on Lanier.
The Latest Fishing Reports for Lake Lanier
As you may have noticed in your own personal surfing on the internet, many reliable websites are blocked by popular browsers because the sites don't have the proper security certificate: https://.  You might be warned not to proceed or that option might not be allowed.
That's the case with several of the websites operated by prominent fishing guides on Lanier.  Until they work that issue out with their internet hosts, we will be unable to provide links to their sites.
Just to prove that we're not trying to be persnickety, here's the latest fishing report from Clay Cunningham's site Catching Not Fishing.  Clay's website does not have the secure site "https://" designation, so we'll reprint his September report for you here.
The Lake Lanier Fishing Report  for September is to look for change in the pattern. The weather will begin to cool off and the pattern will change quickly. Fishing has been all over the place on Lanier the past few weeks. Been some good days and some tough days. Looking forward to some cooler weather. Right now the water temperature is in the low 80s and the water has been surprisingly clear. As the lake turns over in the coming weeks expect this to change. The first part of turnover typically occurs the last two weeks of September. Look for the pattern to change quickly as the water temperature drops on the lake.

Downlines will continue to be best in early September. The correct setup is a Shakespeare Striper Series light action rod paired with a Penn Squall 20 Linecounter reel. The Linecounter is very important. Spool the Penn Squall with 15 or 20 pound Trilene Big Game line. Then rig up a 2 oz Capt. Mack Swivel Sinker and a Gamakatsu 1/0 Octopus hook for the herring. Great electronics have been even more critical than normal. With the Humminbird Solix, I can see the fish much clearer in the timber with the Down Imaging. The Solix is worth every penny you spend.

As the surface temperature drops, look for the top water action to begin to occur on the south end. Spool up a Fenwick Medium action rod with 10 pound Trilene Big Game and a Sebile Magic Swimmer as the lure. The Magic Swimmer has caught tons of stripers over the past decade. The Magic Swimmer comes in several sizes and they all work but the 125 is most popular. Another top water bait to try is the Berkley J-Walker 120 and the Berkley Driftwalker. These two baits are new and just hitting the market. Pick a Shad based color or a bone color and you are good to go. Look for schooling fish and cast right in the middle of them. Just be prepared at all times or a striper will take your lure and rod. Looking forward to Fall and some cooler weather. The topwater bite should be rolling by the second week of October.
Happy Fishing!  Happy Catching!