There are few pastimes that are more boring and exhilarating than fishing, except maybe golf. You never know when you'll get a strike on ultralight gear from a 10-pound largemouth bass or when you'll have to stop at McDonald's for dinner on the way home. That's the same for fishing on Lake Lanier or your uncle's secret pond.
You can follow seagulls hovering over Lanier until your $75,000 boat runs out of gas. That doesn't mean you'll catch fish. You might see fish wiggling down below in 144 colors on your fish finder, but they're not called "fish catchers" for a reason.
A GPS can bring you to the exact location of where you once caught a whopper. Sorry, bucko. Fish move. What was there won't be there next time. Maybe. But, we never know, right? Right!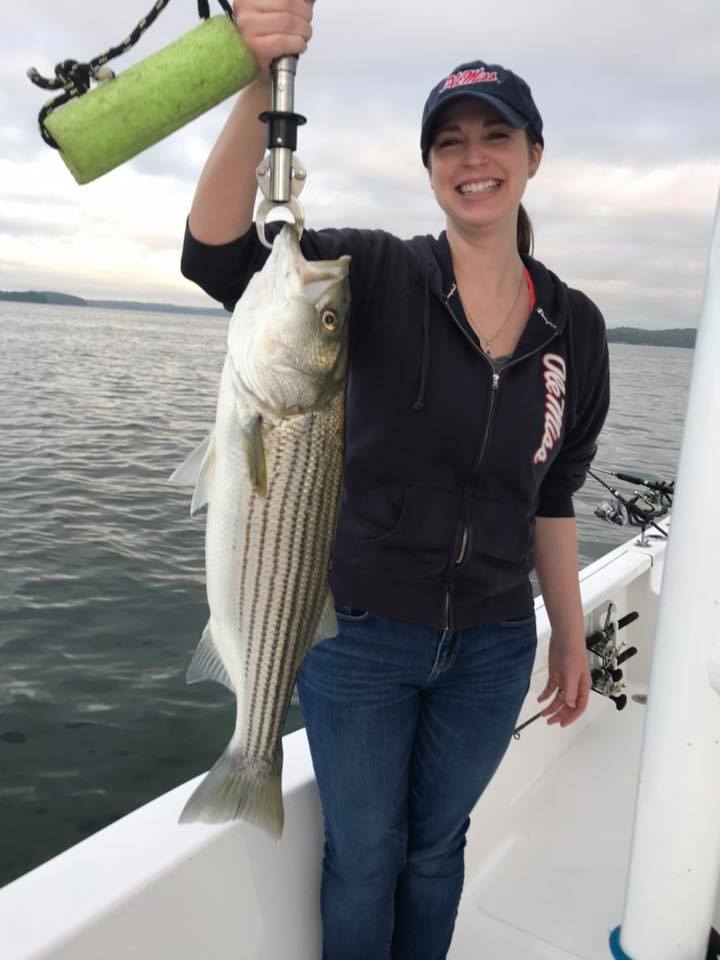 Fishing can make you so crazy that you can't wait to go back to try again. Soon.
Once you've seen small bays on Lake Lanier bursting with giant stripers jumping, rolling and leaping out of the water, you'll be hooked — even if you never hook a striper.
Just as soon as you give up and think about tossing your tackle box overboard, you'll see a little kid land a striped bass bigger than his or her leg. And you won't give up.
Whether you buy lures "that never fail" online, at sporting goods stores as big as small towns or in crowded shops around the lake, go fishing. Simple or fancy From shore at Old Federal Park or with a fishing guide you meet there.
In my humble opinion, the best gift that you can give a man or woman who "has everything" is fishing on Lake Lanier with one of the professional guides who turn fishing into catching. Treat a friend or loved one to a day on the water for unforgettable memories and excitement that they'll never get from the fanciest ugly tie anyone ever gave anyone.
Purchase a half-day or eight hour session. Go for stripers or smaller bass. You're sure to catch fabulous memories; especially if you catch fish and your honored guest doesn't! No guide can guarantee perfect weather, a boatload of fish or that you'll outfish you-know-who. You will, however, learn more about catching fish from fishing on Lake Lanier with a guide than you ever will from wandering around hoping to lure another sunfish.
A variety of fishing specialty shops on Lake Lanier recommend these pro guides. If you called around, you would hear the same names — and maybe a few others. We didn't choose to exclude anyone and we didn't even get a scrawny, non-wiggling dry worm as a bribe for making the list.
Choose one or try them all. Just have fun on the lake. That's all we ask.
Fishing Guides on Lake Lanier in A-Z Order
Treat someone you love to the thrill of fishing on Lake Lanier.
More Fishing Information