Explore the Mysterious Islands in Lake Lanier
The Greek word for "mystery" provides a clue for those who explore the mysterious islands in Lake Lanier. I'm not sure I can explain it perfectly, but that concept of mystery is more like a secret that you can unravel and understand once you "get it." The mysterious islands in Lake Lanier are only a mystery until you take the time to boat out to one and search around until it's a mystery no more.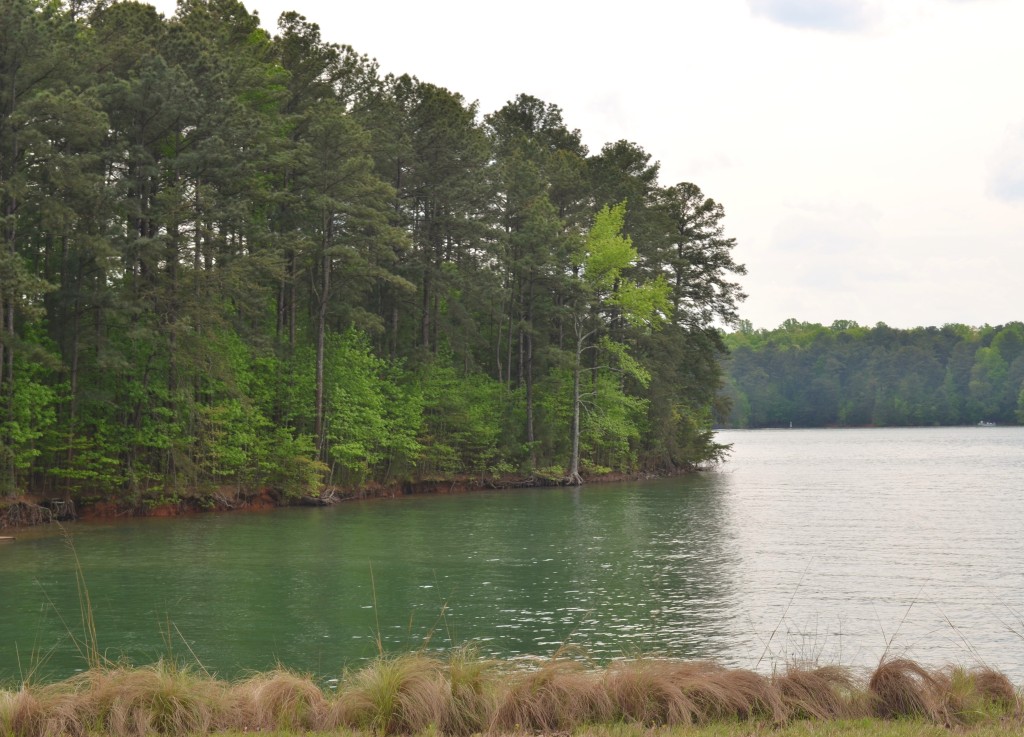 The islands of Lake Lanier (not to be confused with Lake Lanier Islands) are public property, managed by the US Army Corps of Engineers (USACE). You're welcome to visit them, but there are rules you must follow.
Rule #1: You may not name the islands after yourself. Sorry, I already named them after myself and my seven grandchildren. Ya snooze, ya lose.
Rule #2: You can't camp on them overnight. Do not ask me how I learned the secret to this mystery.
Rule #3: There are a zillion other rules, as listed below.
USACE Undeveloped Island Use Policy
The US Army Corps of Engineers (USACE) at Lake Sidney Lanier has many islands in the lake that provide visitors several recreation opportunities. These islands range in size from small hill-tops barely poking above the lake surface to the largest island which is 148 acres in size. None of the islands have park facilities such as picnic tables, restrooms, or trash cans. They are all undeveloped, wooded islands. Because of this, USACE manages these islands for wildlife habitat and low impact public recreation.


https://www.sam.usace.army.mil/Missions/Civil-Works/Recreation/Lake-Sidney-Lanier/Recreation/Schedules/
USACE Allowed Activities on Robert's Islands (Name change pending.)
Hiking: The public is welcome to hike anywhere on the islands and enjoy the woods, wildlife, and views of Lake Lanier. There are no designated hiking trails so bring a map or compass so you don't get lost.
Picnicking: Although there are no picnic tables or trash cans, the public is welcome to bring food and supplies to the islands to enjoy a picnic. Please help us keep these areas clean and take all your trash away when you leave. There are trash cans available at all designated boat ramps.
Swimming: USACE recommends swimming only at one of our 17 designated swimming areas at parks around the lake. If you choose to swim around any of these undeveloped islands please wear your life jacket. Be aware of possible underwater hazards such as steep drop-offs, large rocks, or fallen trees around these undeveloped islands. Swimming is at your own risk.
Hunting: During November and December deer hunting is allowed on designated islands. Hunters must obtain a permit from Lake Lanier USACE office prior to hunting. For safety, hunting is restricted to bow and arrow only; no firearms.
Geocaching: Many caches have been placed on islands in Lake Lanier waiting for explorers to find them. Visit https://www.geocaching.com/play for rules and instructions on this activity. A permit from the USACE is required to place a new cache on government property at Lake Lanier. For public safety, no geocaching is allowed during November and December on the islands where hunting is allowed.
USACE Prohibited Activities on Robert's Islands (Name change pending.)
Camping: No camping is allowed on the islands because the islands do not have any restrooms, camping facilities, or cleaning services. Emergency medical services are also very limited on these islands. USACE operates seven campgrounds around Lake Lanier that provide safe and enjoyable camping opportunities.
Open Fires: For public safety and resource protection, USACE regulations only allow fires in designated areas. These areas are the designated parks around Lake Lanier. If an unauthorized fire on one of these islands were to escape it has the potential to injure other people and/or destroy the forest and wildlife habitat that it provides. USACE does allow small fires, contained in devices commercially available and designed for fire, for the purpose of cooking food; for example a charcoal grill. Placing rocks in a circle on the ground to contain a fire is not allowed. Please do not discard used coals on the ground. If the coals are hot they can start a fire or injure someone who steps on them. Also, all your trash should be taken away with you when you leave.
Cutting Vegetation: These islands provide valuable wildlife habitat and aesthetic beauty to Lake Lanier. Please help us protect this limited resource by not cutting any trees, branches, or shrubs. It is a serious offense that carries a potential $5,000.00 fine.
Please Note: Plans are moving slowly for building rental cabins on what I am claiming as "Robert's Islands." We'll keep you posted, if there's any progress. Thank you.