Splash Pad at Laurel Park is Liquid Fun
Raising kids these days isn't always a picnic. But it can be if you take them to the Splash Pad at Laurel Park on Lake Lanier!
Into each life a little rain must fall. And onto everyone who watches kids have a blast at the Splash Pad a little welcome water must fall. Not enough to ruin anything. Just enough to share the joyous liquid entertainment.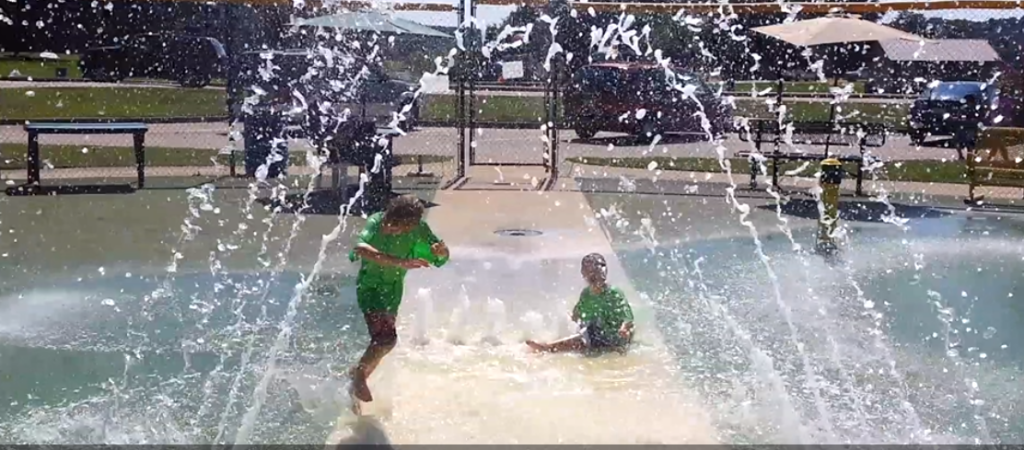 No, the Splash Pad isn't as spectacular as the displays in Las Vegas … but Laurel Park is a lot closer and even if you lose your shirt, you won't go broke.
Memorial Day weekend is upon us! What fun things do you have planned for this weekend? One of our favorite things opens for the season this Saturday! The Splash Pad at Laurel Park is a family favorite!

Bring the kiddies for a fun filled sun filled day of water play! $2 per child (under 12 years) gets you all the fun, sun, water, and activity you need. And a good nights sleep for the little one!

Come see us Saturday for the opening of the Splash Pad at Laurel Park! Hours are Mon-Fri, 10:00 a.m.-5:00 p.m. Saturdays and Sundays 12:00-5:00. The Splash Pad is also available for private and party rentals.


https://www.facebook.com/HallCountyParks/
Don't forget to invite the kids' grandparents. You might be surprised to see one of us run around in the sprinklers. We all need more liquid fun in our diets!