2019 Memorial Day Parade in Gainesville
The 2019 Memorial Day Parade in Gainesville will be held on Memorial Day, Monday, May 27th. (That's a bit like the old joke, "Who is buried in Grant's Tomb?" but it's best to state the obvious.)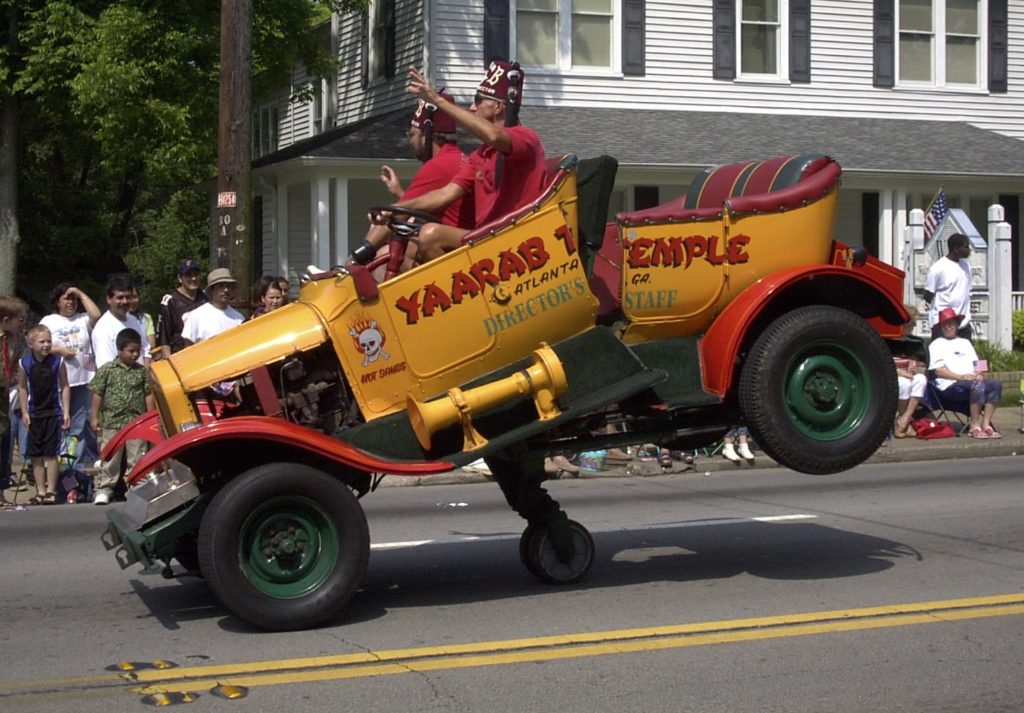 Gather with friends and family to celebrate America and enjoy the clowns, marching bands, floats, dignitaries and happy campers parading down Green Street!
Our friends with the American Legion Post 7 in Gainesville would love the see the entire city turn out for this rousing time to remember the true meaning of Memorial Day.
The fundamental purpose of the 17th Annual Memorial Day Parade in Gainesville is to remember those who gave the greatest sacrifice for our great nation's freedoms.

Memorial Day was first widely observed in May 1868. The celebration commemorated the sacrifices of the Civil War and the proclamation was made by General John A Logan.

Following the proclamation, participants decorated graves of more than 20,000 Union and Confederate soldiers.  In years since World War 1, the day has become a celebration of honor for those who died in all America's wars, as well as those who are Veterans and current members of the US military. 

In 1971, Memorial Day was declared a national holiday. The United States celebrates this holiday the last Monday of May.

https://www.allabouthistory.org/memorial-day-meaning.htm
According to Gainesville.org, the dynamic parade begins to roll down Green Street from the Civic Center — where Routes 60 & 129 go their own ways — at 10 AM. They'll head toward where the post office used to be (but isn't anymore).
The Civic Center is also a good place to park. Click Here for a Map
If you're new in town, please be advised that folks will begin lining up long before 10 AM. Green Street — the pretty one with all the old mansions — will close to traffic at 8:45 on Monday morning and won't reopen until the parade has strutted its stuff after 12:30 PM.
If you can't make it to the 2019 Memorial Day Parade in Gainesville, pause for a minute on Monday to remember the heroes who died in America's wars and say a prayer for their families too, please.