Helen's 46th Annual Hot Air Balloon Races
If we could redirect all the hot air from politicians and talking heads on radio and TV, we could fill enough hot air balloons to have our own races. Until then, we must rely on Helen's hot air balloon races in late May 2019.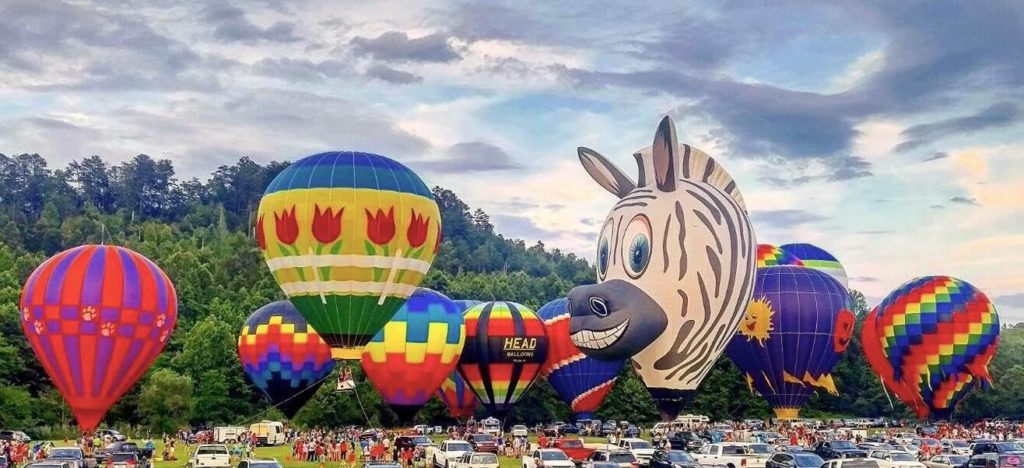 We all love the "mountains" of North Georgia just as they are, thank you.
The most stark exception is when the hills are alive with the sound of flaming propane from hot air balloons gracing the landscape.
Yes, it's really a race:
The South's oldest balloon event and the United States' only long distance hot air balloon race will begin (weather permitting) with a mass ascension of around 20 bright and colorful hot air balloons, in North Georgia's Alpine Village [of] Helen.

Race competitors and local flyers will take to the sky at 7:00 am, Thursday, May 30, 2019. If the weather conditions are too windy or storms are forecast, the take off will be postponed until conditions are acceptable.

The winner is the first person to cross I-95, or whoever is ahead at sunset on Friday, May 31, 2019.

HelenBalloon.com
Yes, you can pay to take rides. Yes, you can ascend in a hot air balloon that is secured to the ground. Because nothing can go wrong. Probably.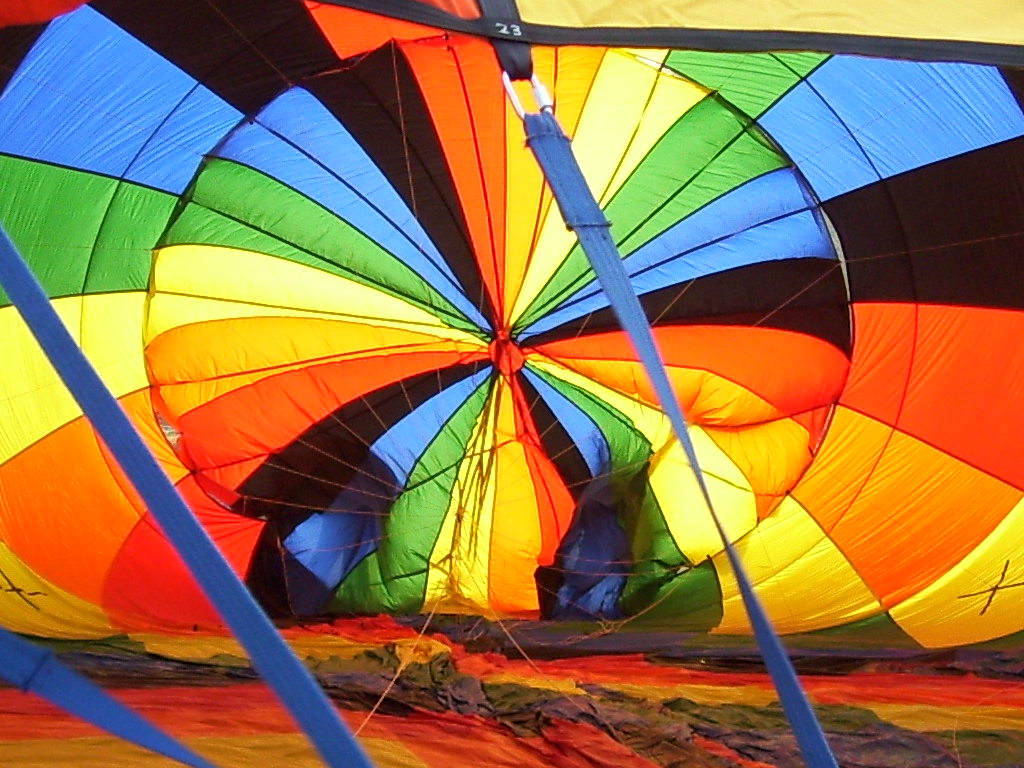 Please Note: You might not want to watch The Wizard of Oz before taking a "tethered ride" in a hot air balloon, if you catch my drift.
Walking around the grounds among the hot air balloons is unforgettable. The sights and sounds are enthralling.
(Or maybe it's the gas, I don't know.)
Here's a hot tip: no balloons go up during the afternoon. That's when the weather is too hot and windy.
While the competition to the Atlantic continues, other balloonist compete in local events beginning Thursday evening around 6:00 pm. Local flying events will take place also on Friday and Saturday. The balloons will fly around 7:30 am and 6:00 pm each day (weather permitting). The balloons will only fly for around 1 to 2 hours.

Some balloons may tether instead of flying at flight times because of wind direction and weather conditions. The main time tethered rides will be made available to the public will be on Saturday evening, beginning around 7:00 pm. The balloons will be tied to the ground and go up approximately 50 – 75 feet. Tethered rides last approximately 5 minutes and cost $10 per person.

There will be many opportunities available to the public; assisting with the inflations, being a part of a chase crew or taking a tethered ride in a balloon. There will be approximately 20 balloons flying locally.

HelenBalloon.com
If the weather is just right for take-off at 7 AM on Thursday morning, let the kids skip school and give them a chance to learn from this once-in-a-lifetime (until next year) event.
Don't worry, you won't get caught. Unless you brag about it on the Internet.
Helen's 46th Annual Hot Air Balloon Races