Surprise! The levels of Lake Lanier go up and down! Now that the unusually high water is receding, more USACE parks reopened on Lanier.
Please enjoy this rendition of Will the Circle Be Unbroken as you read this story. Or not.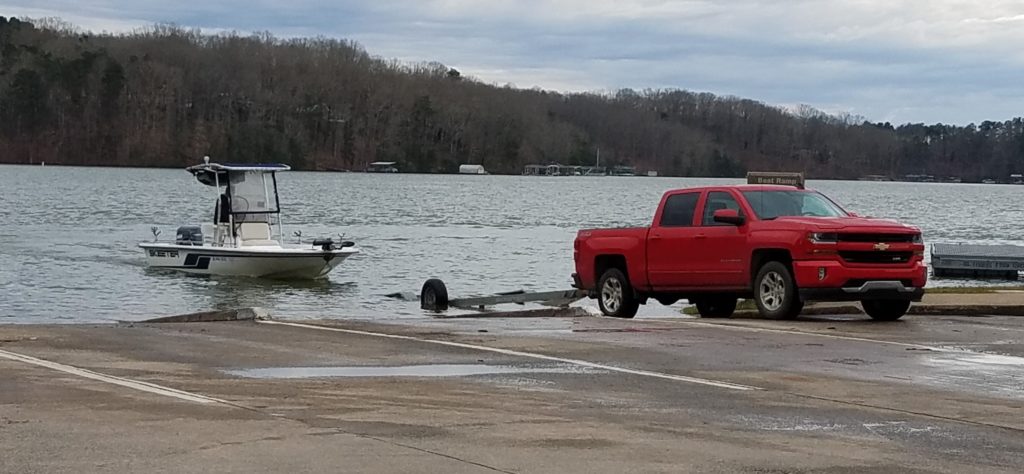 The last time I counted them all there were about 100 boat ramps on Lanier.
On a random and mysteriously rotating basis, a few launches are close to fishing holes where you are guaranteed to catch your limit of whoppers. Choose wisely or you might get skunked.
Here's the list, sorted A-Z … until the cycle changes again.
USACE parks reopened, as of March 20, 2019:
Balus Creek
Bolding Mill
Burton Mill
Duckett Mill
East Bank
Keith's Bridge
Little Hall (1 ramp, courtesy docks closed)
Little Ridge
Long Hollow
Mountain View
Nix Bridge
Sardis Creek
Thompson Bridge
Thompson Bridge
Thompson Creek
Tidwell
Toto Creek
Van Pugh North (1 ramp open)
Vann's Tavern
For the latest on open and closed parks: Lake Lanier USACE on Facebook.