There are three great reasons to attend the 2019 Atlanta Boat Show that runs from Thursday, January 10th through Sunday the 13th at the Georgia World Congress Center in Hall A.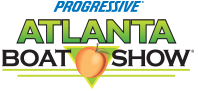 The best reason, in my opinion, is to learn more about the Lake Lanier Association (LLA).  They'll be manning and womaning Booth 254 at the Georgia World Congress Center (GWCC), located somewhere in Atlanta.  (I never go there, so don't ask me.)
Those who become new members and existing members who renew their memberships at the show will get a free prize at the show.  They'll be entered into a drawing to win one Grand Prize of a Yeti Hopper soft-sided cooler!  Yes, friends, that's a $300 retail value!  (Sorry, there are no operators standing by waiting to take your call and add 18 Ninja knives if you are one of the first 11 callers.)
Renewing your LLA membership adds another year to your existing expiration date, so it will be convenient and encouraging to re-up at the 2019 Atlanta Boat Show.
The second great reason to put on your walking shoes to wander the 1.4 million square-foot GWCC is to kick the tires on what will appear to be 1.4 million water craft of every imaginable or unimaginable form or size.
The third — and best — reason?  The weather is going to be crummy.  That means it will be easier to park, the halls will be less crowded and the salespeople will be insanely desperate to sell you a boat.  If you've ever been in sales, you know that's true.  Every twinkly eyed beauty and every toothy-grinning dude with the perfect amount of gel in his hair is there for one reason: to sell boats.  Fewer people equals better deals.
Besides, who in their right mind wants to buy a boat to cruise Lake Lanier when it's overflowing with water and every manner of junk that's waiting to maul your prop?  The buyers who know you make the best purchases when demand is the lowest, that's who.  (Or, maybe whom.)
When & Where
January 10-13, 2019
Thursday:  11:00 AM – 9:00 PM
Friday:  11:00 AM – 9:00 PM
Saturday:  10:00 AM – 9:00 PM
Sunday:  10:00 AM – 6:00 PM
Georgia World Congress Center – Hall A
285 Andrew Young International Blvd NW
Atlanta, GA  30313