Safe Harbor Development has poured more than $5 million into the newest winter wonderland adventure at Margaritaville at Lanier Islands.  It opens on Monday, November 19, 2018.  That means License to Chill Snow Island is hiring workers for the coolest jobs on Lake Lanier.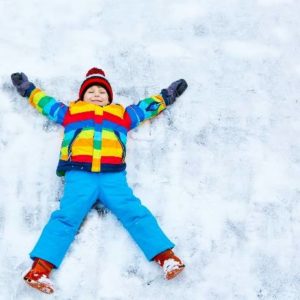 Margaritaville at Lanier Islands has big plans to make winter cool again — instead of a time to hibernate and watch kids flip water bottles on YouTube.
Not only will their much-anticipated winter attraction make you want to actually go outside in the snow, License to Chill Snow Island is hiring temporary workers to be PAID to have a fun job.
License to Chill Snow Island is going to have the nation's fastest hill for snow tubing hill!  Too scary for you?  (I'll bet your grandmother would take the plunge.  Just saying.)  There are plenty of winter-themed rides and additional holiday festivities for all y'all.
Safe Harbor Development President Darby Campbell says,
We have spared no expense to make License to Chill Snow Island one of the best winter attractions in the country!  [We created] a complete holiday adventure at Margaritaville at Lanier Islands.  [We're inviting our] guests to really 'chill out' this season."
Our pals at Margaritaville at Lanier Islands don't just make excitement fall like rain, they make the fun fall like snow!  They've transformed Georgia's best summertime playground into License to Chill Snow Island with (hello?) SIX state-of-the-art snow-making machines.
As long as we don't have to shovel it, let's all say, "Ho, ho, ho for the snow!"  And …
The fastest snow-tubing hill in North America at 400 ft long with 10 lanes
A four-lane snow-tubing slide on Paradise Beach
A snowball fight area at LandShark Landing, complete with throwing targets along the lake
A snow-clad beach bar
Snow play areas for children throughout the destination
13 winter-themed carnival rides such as bumper cars, a Ferris Wheel and more
An ice-skating rink
Santa's Surf Shack at LandShark Landing, where children can meet with St. Nick and take a photo to capture the memory
Sleigh rides down Paradise Beach
Firepits for roasting marshmallows and making s'mores
Get ready to chill at Lanier Islands from November 19 through February 24, 2019.
Tell your friends that License to Chill Snow Island is hiring seasonal workers who exhibit
a high level of service, attention to detail and fun.  [We're] accepting in-person and online applications and conducting interviews for more than 150 temporary positions in areas, such as: ice rink attendant, snow groomer, retail, cashier, food and beverage, and entertainment.
Seriously.  Where else can you get paid to be a snow groomer?  Nowhere.
Talk about a fabulous bio for online dating.  "Snow groomer seeks love and cool times."
To Apply for Seasonal Positions