Sail away into the sunset from the Port of Indecision at Margaritaville at Lanier Islands on one of their two spiffed-up excursion yachts, The LandShark and The Margaritaville.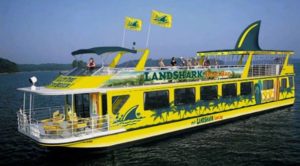 Book a cruise on either of the two excursion yachts for an exciting and relaxing evening on the waters of Lake Lanier.
They both exude what they're calling "Margaritaville's 'no worries' tropical vibe."
You won't be swabbing any decks on the sunset cruises aboard The Landshark. This is all play and no work.
The interior is tastefully designed to help you enjoy your time with friends, food and the lake.
The LandShark will host up to 80 guests from 5 to 8 p.m. every Saturday for fun-filled margarita cruises. Step aboard for an unforgettable evening. Light appetizers and homemade salsas will add even more spice to the music, scenery and conversation.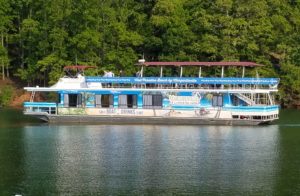 The Margaritaville sweeps up to 70 guests off their feet and onto the scenic waters of Lake Lanier for Sunday evening cruises from 5 until 8 PM.
Each sailing is unique. There is no set menu. So, each time you embark on The Margaritaville will be like the first time. You'll never be bored aboard.
The spectacular wine tasting journeys offer well-considered pairings of wines and delicious appetizers.
Sip away as you slip away toward the sunset.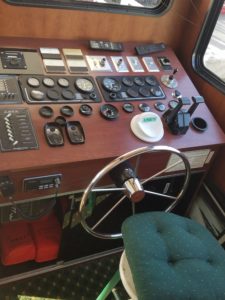 "We're excited to add these two excursion yachts to our line-up of new entertaining amenities at Margaritaville at Lanier Islands," said Darby Campbell, president of Safe Harbor Development LLC. "It's always 5 o'Clock here, and what better way to relax and mingle in paradise than on one of our new wine or margarita cruises?"
The excursion yachts have luxurious enclosed cabins with indoor seating, heat and air-conditioning, restrooms, and an upper outdoor seating deck to put a little breeze in your step.
Sway to the tunes that set a Margaritaville mood from the powerful new premium sound system.
You're encouraged to book your cruise in advance; capacity and availability are on a first-come, first-served basis.
Group rentals for private events are also available. Prices are subject to tax.