Sardis Creek Park, in the northern part of Lake Lanier, is easy to find.  It's near Chestatee Middle School and Chestatee High School.
Parents who need to drop their kids off at school and pick them up an hour or two later will love passing the time at Sardis Creek Park.  Fish from the banks of Lake Lanier or watch others catch whoppers.  It's all fun.  Maybe paddle your SUP or canoe for a little while.
Just about any sized bass boat, pontoon boat or sailboat can launch from the ramps at Sardis Creek Park.  Pause at a picnic table for a bottle of soda and a sandwich after your adventures.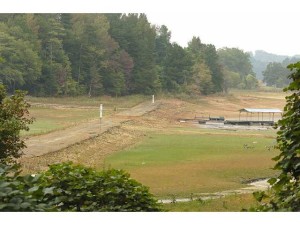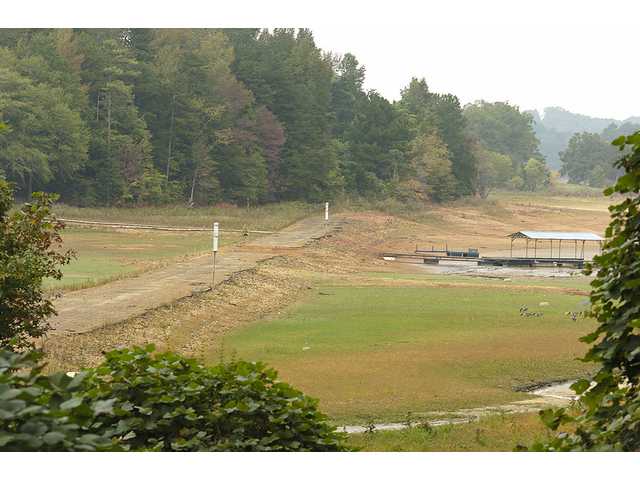 Once you're on Lake Lanier and you witness some of its 700-miles of shoreline, you'll quickly see why more than 7.5 million people love to visit Lake Lanier each year.
Sardis Creek Park is open all year.
Have a great time of relaxation or adventure, but don't forget to pick up your kids at school.
You'll find Sardis Creek right off Sardis Road at 2991 Antioch Church Road, Gainesville, 30506.
Hopefully, the water will be higher for your visit than it was the day we took the picture on the right.