Hawgin' on Lanier has nothing to do with crowded boat ramps.  It's your chance to taste the finest smoked pulled-pork BBQ from 50+ of the country's best professional cooking teams.
Come have a saucy time at Hawgin' on Lanier, a KCBS and Georgia BBQ Championship competition, at Laurel Park on Lake Lanier Saturday, August 29, 2015.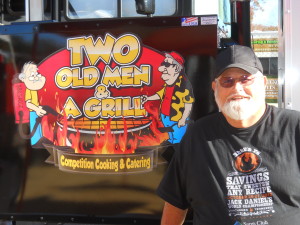 There's plenty of tasty competition this year.  Sauced! BBQ Company won Grand Champion in Hampton, Virginia.  Get a lick as they compete in the Pro competition for some of the $10,000 in prize money.
The proceeds help raise funds for two worthy charities that help kids in Hall County.  The Gut Check Program teaches young men discipline and leadership in a safe, structured high-energy environment.  The Empty Stocking Fund gives needy children a Christmas they would not have otherwise.
It's $10 for adults and children under 12 are free!  For $5 more, sample and judge the People's Choice BBQ.
You'll hear music all day at Hawgin' on Lanier with
Chad Bowmar
Austin Coleman
Jonathan Jackson and
Fly Betty Band.
Stay for the fireworks after dark!