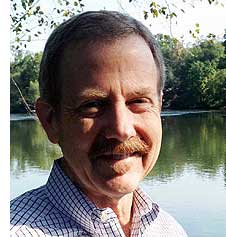 The National Park Service has chosen Bill Cox as superintendent of the Chattahoochee River National Recreation Area (CRNRA), a 48-mile stretch of the river north of Atlanta.
"I consider it a privilege to return to the National Park Service where I began my public service career," said Cox. "This 48-mile stretch of river is an incredible resource we have here in the metropolitan Atlanta area and I look forward to working together with community partners and stakeholder groups for its preservation, stewardship and wise use."
Mr. Cox attended the University of Georgia, graduating with a bachelor of science in physical geography, and subsequently completed a masters degree at the University of Arizona.
He began his career in natural resource management with the National Park Service as a park ranger at Sunset Crater and Wupatki National Monuments in Flagstaff, Arizona.  He served with the Environmental Protection Agency (EPA), in both Dallas, Texas and Atlanta.
From 2009-2011, he served as the assistant superintendent at Zion National Park in Utah.  His most recent position before coming to Chattahoochee River was managing EPA's wetlands, coastal and ocean programs in the southeast.
Mr. Cox's ancestors arrived in the Roswell area to farm in 1840.  As a youngster he attended camp at what is now the Island Ford Unit of CRNRA.
We welcome Mr. Cox and wish him the best as he serves to preserve and protect the Chattahoochee River.