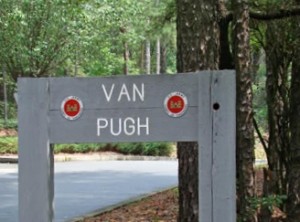 We regret, once again, to inform you of a drowning on Lake Lanier.
On Labor Day, September 3, 2012, Kyle James Miller, 25, of Doraville, Georgia, was swimming with friends near Van Pugh Park North, off Gaines Ferry Road in Flowery Branch, when he went missing.
Hall County Fire Chief David Kimbrell told lakelanier.com this morning that Mr. Miller was swimming to an island with some friends, but didn't make it.
In Chief Kimbrell's words, "Swimming across a cove isn't like swimming in a pool — where you only have to swim ten feet to have something to grab on to.  When you're in the middle of a cove, there's nothing to hold on to … and when you're not wearing a life preserver, that's when you get into trouble."
About an hour passed before the group realized Mr. Miller was missing.  A call was placed to 911 around 3:30 PM.  Mr. Miller's body was recovered from the lake within the hour, but attempts to resuscitate him were futile.
We express our condolences to Mr. Miller's family and friends.