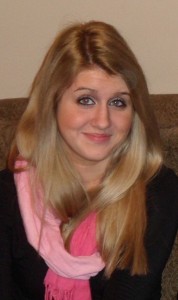 The funeral for Hannah Truelove, 16, was held Wednesday, August 29, 2012 at 11:00 AM at Timber Ridge Baptist Church, 4895 Timber Ridge Road in east Hall County.  Her burial in the church's cemetery followed her memorial service.
The law enforcement officers searching for the killer of the Gainesville High School student certainly sent their respects, even if they were not there in person.
Hannah Truelove was murdered in what authorities term a "violent" manner.  Her body was found on the shore of Lake Lanier on Friday night, August 24th, behind Lake Lanier Club apartments on Dawsonville Highway in Gainesville, where she lived with her mother.
Authorities have reason to believe this was not a random act of violence and that Hannah Truelove knew her attacker.
If you have any idea who might have committed this crime or if you have other information, please call the Hall County Sheriff's Office Tip Line at 770-503-3232.  You may also call the sheriff's office at 770-531-6879.
We extend our condolences to the friends and family of Hannah Truelove.