Dahlonega's July 4th 2019 Celebration
The cozy town of Dahlonega cannot compare to our incredibly perfect habitat on Lake Lanier, but it's not a bad place. In fact, one of the best reasons to visit is the fireworks in Dahlonega on July 4th 2019 .
Pack up your lawn chairs and blankets and head on up to Dahlonega for a full day of exciting activities and events that the entire family will enjoy!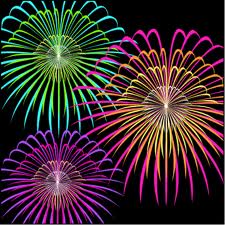 This year's fireworks in Dahlonega on July 4th 2019 will be bigger and better than ever. Arrive early to compete in the Firecracker 5K.
The rest of the day will be filled with a Patriotic Ceremony, the Dahlonega Car Club Car Show, and patriotic parade. After a full day of fun in the sun, head down to the drill field at the University of North Georgia to watch one of the best fireworks displays in North Georgia.
Dahlonega's July 4th 2019 Celebration Information