Our friends at Skogies on Lake Lanier restaurant and music venue are holding another Memorial Day Gold Star Families fundraiser on Monday, May 27, 2019 from 10 AM until 9 PM.
The official United States Army definition of Gold Star Families:
The term Gold Star family is a modern reference that comes from the Service Flag. These flags/banners were first flown by families during World War I. The flag included a blue star for every immediate family member serving in the armed forces of the United States, during any period of war or hostilities in which the armed forces of the United States were engaged. If that loved one died, the blue star was replaced by a gold star. This allowed members of the community to know the price that the family had paid in the cause of freedom.


https://www.army.mil/goldstar/
This is the third year that Skogies — located by the Gainesville Marina at 2151 Dawsonville Highway in Gainesville — hosts this event that is "Dedicated to Bringing Hope and Help to America's Gold Star Families."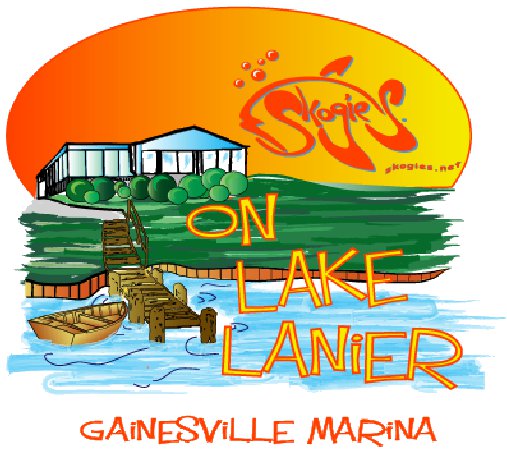 Their Facebook page says, "Skogies is planning a community wide event you won't want to miss out on! What better way to celebrate the Memorial Day Weekend than with a fundraiser dedicated to helping our local families of fallen soldiers!"
Help others by helping yourself to Skogies' all-day, all-you-would-like-to-eat buffet and live music.
Click here to contact Skogies' Facebook page for more details.
The Fine Print
Skogies is partnering with the nation-wide and nationally recognized non-profit organization, Believe With Me, and their yearly #LemonAID project to raise money to purchase a new home for a Gold Star family that has suffered incredible financial loss after the death of their son. It is our desire to restore this family to becoming home owners again in the nation that their son gave his life for.

Over the course of Memorial Day Weekend, hundreds of children in dozens of states will be honoring our families of the fallen by hosting their own #LemonAID stands and helping us raise funds for this audacious goal.

Skogies is aiming to be #LemonAID's biggest supporter this Memorial Day Weekend and YOU can help! Your sponsorship, donations, and spreading the word about this awesome opportunity to give back towards America's Gold Star families!

Join us at Skogies this Memorial Day weekend for #LemonAID and let's bring Hope and Help to America's Gold Star families!