Trophy Rainbow Trout Landed from Lake Lanier
As the father of two adult daughters and two perfect granddaughters, I want to add my surprise-free personal congratulations to Brooke Wheeler of Snellville for the trophy rainbow trout she landed from Lake Lanier.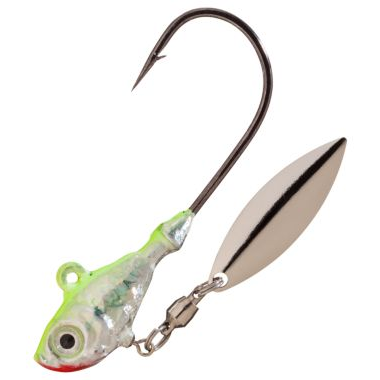 On Saturday, March 2, 2019, Brooke and Landon Crafton, her companion angler, were fishing with "underspin lures" … when all of a sudden!!!
[Brooke's] line hesitated slightly. She instinctively set the hook and the fight was on! As the rod doubled over and the reel drag sang, they knew it was a big fish. After a ten-minute fight that included a dance around the trolling motor to free the thin, ten-pound test line, the quarry finally came to the net. It was a trophy rainbow trout!

GA Department of Natural Resources's 3-11-19 press release.
Brooke and Landon brought her awesome catch to the WRD Gainesville Regional Office on March 4th to have the fish certified by WRD biologists for a Georgia Angler Award.
The hook-jawed male stretched the tape to 28 ½ inches and pulled the arrow of the certified scale down to the 9 pounds, 6 ounce mark. That's certainly a trophy anywhere, and especially in north Georgia!
Biologists believe this trophy rainbow trout "relocated" to Lake Lanier as a result of winter's high water. WRD discontinued trout stocking in Lake Lanier around 1990 as the lake naturally aged and summer oxygen levels declined.

But, a few trout are still caught each year by anglers. Those fish are usually escapees from striper anglers' hooks, or downstream migrants from Lanier's tributaries — all designated trout waters high in the mountains.

With this winter's rains, this big fish likely took a whitewater ride down the Hooch or Chestatee and finally landed in the calmer waters of Lake Lanier. That is, until he met our young angling expert, Brooke!

GA DNR

What's the lesson we've learned today, class? Right! Fish like a girl!