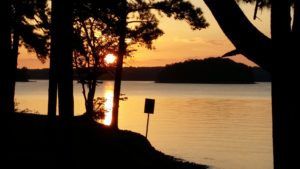 Opening dates for parks and campsites operated by the U.S. Army Corps of Engineers have been posted by our friends on Lake Lanier's USACE website.
Five of their seven campgrounds will open on Thursday, March 30, 2017. Only the Toto Creek Campground will open later, on Tuesday, May 1st. Bolding Mill Campground is open all year.
Most of the more than 30 day-use parks on Lake Lanier are open all year long for picnics and boat launching. Opening dates for beaches at the others — including Lanier Park, Burton Mill, Little Hall, Keith's Bridge and Long Hollow — take place on Sunday, March 19th.
lakelanier.com offers all this information and much more in our newly released Lake Lanier Visitors Guide! Download a copy and keep it on your phone or tablet when you're looking for a spot to rest or run at any of the recreation areas around Lanier.