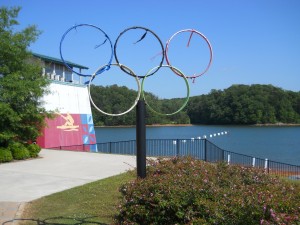 I have good news and I have bad news.
First, the bad news.  All your old links to Lake Lanier's Army Corps of Engineers (USACE) Web pages are toast.  Broken.  404.  Vaporized and otherwise lost.  Sorry.
Here's the good news!  The USACE has updated its website with dandy links to all things Lake Lanier:
Lake Levels
Menu
Questions & Answers
Recreation
Shoreline Management
Special Events
Volunteer
Water Safety
The USACE operates 464 lakes in 43 states, but a recent survey of one writer found that Lake Lanier is the very best in the nation.
More than 7.5 million visitors come to Lake Lanier and its almost 700-miles of shoreline.  Our bass-infested reservoir — with its gorgeous views and mostly peaceful waters — is the perfect way to escape the concrete jungles of Atlanta and/or Dahlonega.
We are grateful for the Corps for its work to preserve and protect Lake Lanier for our enjoyment.
Click Here for Lake Lanier's USACE Website
USACE Lake Lanier Contact Information
Lake Level

: 770-945-1467

Mailing Address

: U.S. Army Corps of Engineers, P.O. Box 567, Buford, GA  30515-0567

Office Phone

: 770-945-9531

Office & Visitor Center

: Lanier Project Management Center, 1050 Buford Dam Road, Buford, GA  30518

Water Release

: 770-945-1466