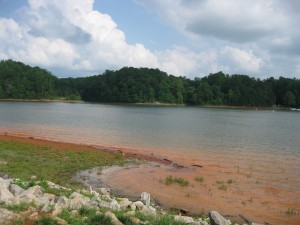 According to published reports in The Gainesville Times newspaper, Governor Nathan Deal is quoted as saying partnering with Hall County on the Glades Reservoir Project "needs to be explored."
Hall County Commission Chairman Tom Oliver sent a letter to the governor about the issue on October 9, 2012 and the governor was stating his response.
The project has been underway for years under the auspices of Hall County.  If Flat Creek can be dammed, there are hopes of using the proposed 850-acre reservoir to provide Hall County with roughly 70 million gallons of water daily.
Environmental and social impacts from the $95 million reservoir are being studied by the Army Corps of Engineers — a major hurdle to be overcome before work can begin.
Links below will provide helpful background information.