You're invited to a concert on Saturday, August 3, 2019, with Riverstreet at the Art Council's Summer MusicFest in Downtown Gainesville.
Founded in 1969, in Gainesville, GA, this Classic Rock band includes Mike Terrell (drums), Dwayne Young (bass guitar), Dean Young (rhythm guitar), David Murray (lead guitar), Larry Vandiver (lead guitar) and Michael Bennett (Keyboards).

Arts Council Press Release July 23, 2019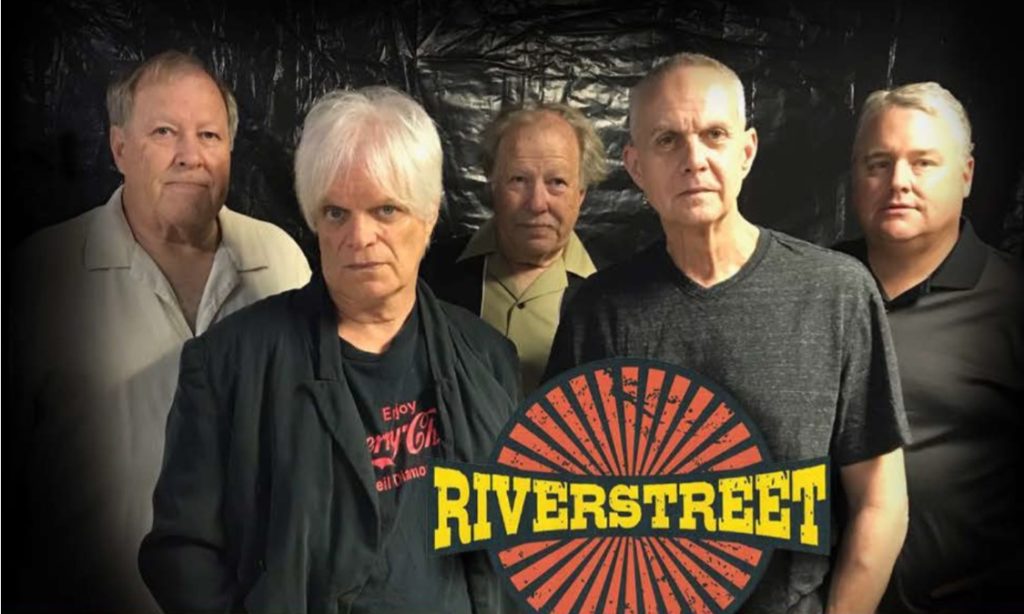 The band reunited in 2012. "To see a response like this is truly humbling," Terrell said. "We're looking forward to performing again at The Arts Council."
If you're young, you probably think The Zombies were the stars of Walking Dead, not a rock band from the 60s.
The guys in Riverstreet might look a little old (like me). They still play great music that I know so well that I can (almost) sing along. Besides, the combined ages of The Rolling Stones is almost 302 years — and there are only four of them. So there's that.
If you can carry a tune, sing along with the band on the lawn of the Smithgall Arts Center at 331 Spring Street SW, in Gainesville. If you can't carry a tune, please join me as I stand as close as possible to the mammoth speakers, so no one will have to suffer with us.
Younger music lovers — those who have never heard of Rare Earth, Guess Who, Martin Mull or other bands that Riverstreet has shared a stage with — will have a great time, no doubt.
The evening welcomes families by offering lawn games, chalk art and inflatables for children, in the security of our fenced premises (parents still need to monitor their children at all times).

All activities for children are FREE! A hot-dog wagon and Tap It (beer and wine) will be onsite with food and beverages for sale. Patrons are welcome to bring their own picnics and beverages of choice.
For tickets call 770.534.2787 or visit www.TheArtsCouncil.net.