You can stop wasting away waiting for the grand opening.  Margaritaville opens on Saturday, May 5, 2018.  That's just the first day.  They already have plans to make it better and better for years!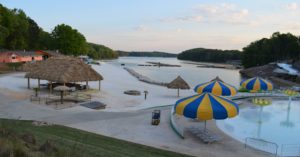 This isn't a new collar on an old dog.  Margaritaville at Lanier Islands is something new and exciting.
They've installed a zillion new docks to let you flow into the action.
The beach is ready, willing and able for you to toast away your day or play in the sand.  Or both.
Sure they have all the rides from when it was known at LanierWorld.  The giant screen TV is still there.
But the vibe is different.  This is Margaritaville, baby!
Here's some good news:
Paradise Beach will no longer charge a fee for access, with exception of special events. Guests on boats or using motorized watersports can come ashore and enjoy all that Margaritaville at Lanier Islands has to offer.
Paradise Beach & Water Park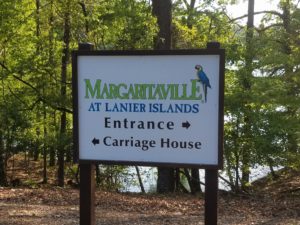 At the reimagined and renamed Paradise Beach guests can sink their toes into 1200 tons of recently added Florida sand, while enjoying a wide range of entertainment, a water play area for kids, and weekend events with live performances.
New, thatched roof palapas are the perfect spot to kick back and enjoy music videos on a five-story screen. And, perhaps the best part, Paradise Beach will no longer charge a fee for access, with exception of special events.
A refreshed and rebranded Water Park will cater to guests of all ages with an Aquatic Adventure that has doubled in size, a Family Fun Zone, water slides and the thrilling Thunderbolt Triple Zip, a zipline over Paradise Beach that suspends guests 50 feet in the air.
A new beach volleyball court, located within the Water Park, will be open to visitors. The Shark Shack, within the Family Fun Zone of the Water Park, will serve food, non-alcoholic and alcoholic beverages for refreshment all summer long.  Water Park passes are now available.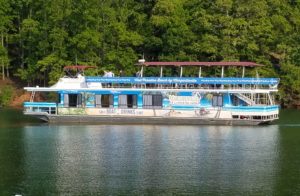 Lanier Islands' marina and docks – now known as the Port of Indecision Marina – have been refreshed and are part of the Margaritaville at Lanier Islands experience.
Boat rentals, yacht charters and watersports are available.
Margaritaville Opens on Saturday May 5th … but that's just the beginning.