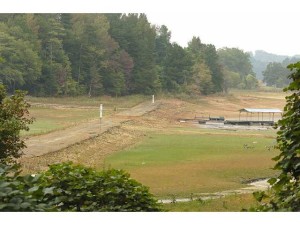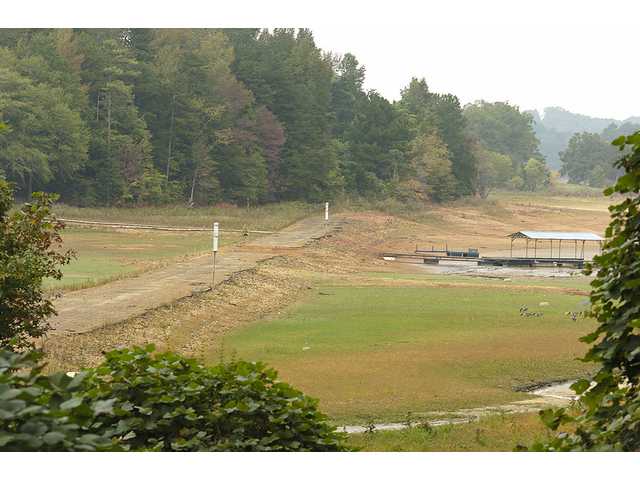 Remember the days of drought … when we thought Lake Lanier might never be full again?  Well, things change.
At midnight on Sunday, June 1, 2014, the official level of Lake Lanier at the Buford dam was 1071.12 feet above sea level.
That's roughly an inch and a half over what the U.S. Army Corps of Engineers (USACE) — the managers of Lake Lanier — calls "full pool," when they deem the lake is at the optimum level.
Full "summer" pool — between the months of May through November — is considered to be 1071 feet.  Full "winter" pool — during the months of December through April — is one foot lower: 1070 feet.
On December 1, 2013 — the first day of winter pool for 2014 — the official lake level was 1071.36 feet.  That water level was more than a foot above full pool for winter.  That was the highest level on the first day of winter pool in 20 years.  The level for the first day of summer pool, May 1, 2014, was 1071.35, roughly four inches above full summer pool.
That's good news.
We are not a mathematician, we are a freelance writer (who initially misspelled "mathematician").  However, if our calculations (which we did twice) are correct, the average water level on June first over the past 15 years has been 1067.85 feet above sea level.
On June 1, 2014, we were 3.35 feet above the 15-year average for June first.
Let summer begin with Lake Lanier full of water!
We want to thank the USACE for the their management of Lake Lanier and we want to thank God for the rain He provided in response to our prayers.
Here's how June 1, 2014 compared to other years:
2013:  1072.00
2012:  1064.82
2011:  1069.22
2010:  1070.78
2009:  1066.09
2008:  1057.7
2007:  1067.24
2006:  1067.02
2005:  1070.68
2004:  1073.73
2003:  1071.66
2002:  1065.67
2001:  1062.24
2000:  1067.7
Twenty years ago, in 1994, Lanier was at 1071.15 feet on June first.