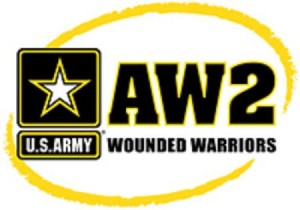 The official homepage of the United States Army — www.Army.Mil — shared a bit of good news about Lake Lanier.
The Georgia chapter of Safari Club International will treat Soldiers from the Warrior Transition Battalion, veterans and their families to a free weekend fishing excursion Aug. 24-26, at Lake Lanier in Georgia.
Dick Caillouet, president of the Georgia Chapter of the Safari Club International, and chairman of Wounded Warriors Events, said the organization has taken 96 veterans on various hunting and fishing trips. The trips are funded by several fundraisers hosted throughout the year.
"Being on the water is so relaxing and it makes you think of something other than all of the challenges you're up against," he said. "We've had unbelievable feedback."
The nonprofit organization, established for the conservation of wildlife and the protection of hunters' rights, is now in its sixth year of providing fishing trips for wounded warriors from Fort Benning. Usually held at Lake Lanier in August, and Destin, Fla. in October, the excursions were created to show appreciation to service members and their families and create new friendships, Caillouet said.
This year, 22 veterans and family members will be treated to food and lodging, a bass tournament, a dinner cruise aboard the Amistad boat, and an awards ceremony.
Retired Master Sgt. Patrick Harmon, who helps to coordinate the excursions with the WTB, said the fishing trips are a rewarding experience for wounded warriors and everyone involved in making the event possible every year.
"Mr. Caillouet is totally focused on assistance and rehabilitation and providing an outlet for those who serve and protect this country," Harmon said. "It's made a tremendous impact on the WTB, and other Soldiers who have been invited to attend. I'm happy to be part of it and to give back."