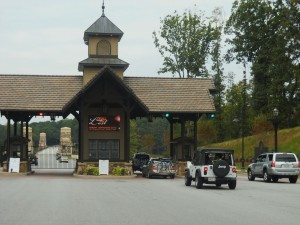 Lake Lanier Islands (LLI) is the closest thing Atlanta has to Disney World.
LLI's 1,500-acre playground takes a lot of work — and a lot of workers — to run right.
To join the hard-working crew at Lake Lanier Islands, apply for work during their 2013 Job Fair, from now until the end of March.
These are real jobs, but at least you'd be working at a fun place with fun people.  What's better than that?
Right.  Not working.  I get it.  Maybe give this a shot until your YouTube creations make enough to pay your phone bill.  When you're rich and famous you can come back and buy the place.  Y'know?
The Islands needs folks all over the park for seasonal jobs:
Islands Clean-up
Legacy Golf Staff
Golf Maintenance
Campgrounds Staff
Sunset Cove
Legacy Lodge
LanierWorld
Islands Security
Front Gate Staff
Stables Equestrian Center
Harbor Landing
Culinary Staff
Sorry, but all the spots for "Cute kids who know how to smile and be respectful to strangers" have been filled.  I hear the Army is hiring.  Check with your local recruiter.
If you're willing to work at a real job, click on the link below.
Have fun and make some money at Lake Lanier Islands.