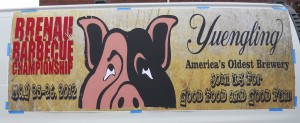 Founded as a private institution for the education of women, Brenau began life in 1878 as Georgia Baptist Female Seminary.
In 1900, H. J. Pearce purchased the institution and renamed it Brenau, a linguistic blend formed from the German word brennen, "to burn," and the Latin aurum, "gold."  The school's motto is: "As Gold Refined by Fire."
In keeping with that grand, sacred tradition, Brenau University hosts the 4th Annual Brenau Barbecue Championship on Saturday, May 26, 2012 on the beautiful (really) campus in Gainesville, GA, near Lake Lanier.
OK.  We can admit that this might not make sense to folks who eat hot dogs with silver spoons, but it makes plenty of sense here in the South — the last bastion of civility, honor, courtesy and decent barbecue.
Want credentials?  We got 'em, folks.  The competition is endorsed by the Memphis Barbecue Network (MBN).  Ha!  Take that!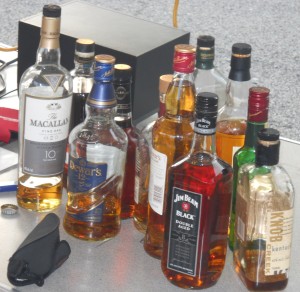 Besides, it's fun and gives guys a reason to douse meat (aka "basting") in tons of liquor.
Boasters and basters will battle it out for money and glory in three professional divisions:
•  Whole Hog
•  Shoulder Shank and
•  Ribs.
A fourth category, "Backyard Braggarts," will compete in Ribs and Boston Butt.
Winners will receive Yankee dollars and bragging rights for an entire year (or as long as anybody will listen).
This is a world-class competition.  You will never taste better BBQ anywhere else.  Vendors will be selling BBQ as soon as the gates open on Saturday.
Oh.  There's music too.  And LOTS of artists selling really cool stuff.
The Brenau Barbecue Championship rocks … but even the ladies of the Georgia Baptist Female Seminary would enjoy the good time, great music and fabulous food.
To see what the fun looks like, click on a picture below: