Buy a new dock permit on Lake Lanier for $835? Nope.
You've probably heard, read or watched a hundred news stories about how the US Army Corps of Engineers (USACE) has raised the fee for docks "at its reservoirs and along certain federal waterways in the Southeastern United States." Does that mean you can buy a new dock permit on Lake Lanier for $835? Nope.
For about $835 you can buy a nice leather jacket, a mediocre sofa or a weekend away at a decent resort, but you cannot buy a permit for a new dock on Lake Lanier. Why? Because there aren't any new dock permits for sale. No, not at any price, because they have all been previously issued.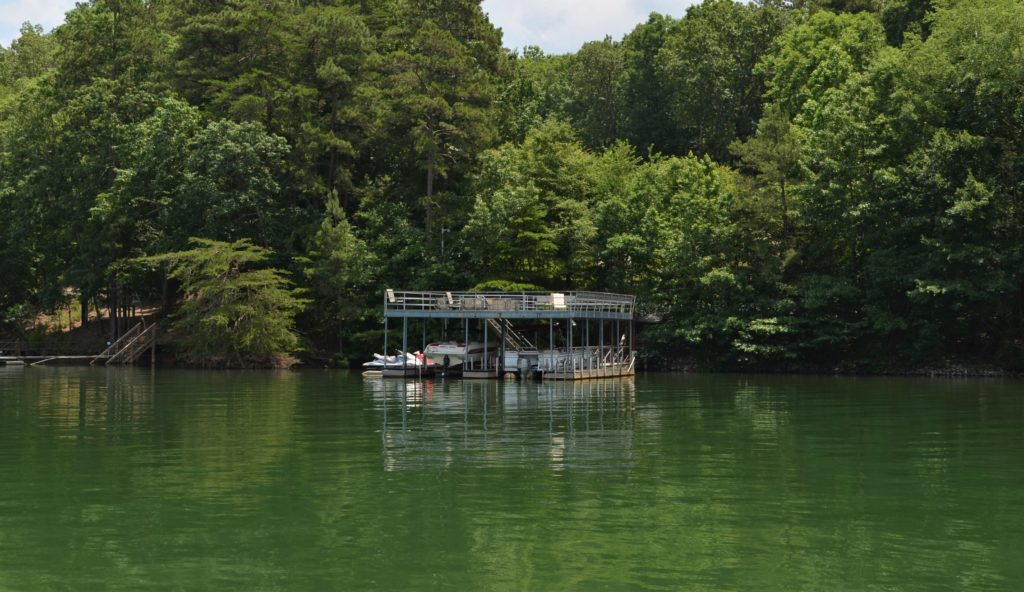 Yes, that might change someday. The USACE might allocate new permits for Lake Lanier or they might have another lottery for a few available dock permits that were revoked or not renewed — but no one knows.
One thing is certain: you can't just waltz into the USACE headquarters and plop down a pile of fifties and say, "I'd like a new dock permit, please."
I know. You find that hard to believe, right? Not a problem. Click on this link to read all about dock permits on Lake Lanier.
If you have $835 that's burning a hole in your pocket and you just have to spend it on something, I'll be happy to draw you a map to help you find the Forrest Fenn treasure in the Rockies. My price? $830 — this week only!
Beginning January 1, 2020, the U.S. Army Corps of Engineers, South Atlantic Division, will implement a revised administrative fee schedule resulting in a total cost of $835 for a dock and land based facilities at its reservoirs and along certain federal waterways in the Southeastern United States. The administrative fee will cover costs the Corps incurs for the issuance or re-issuance of these licenses. Such activities are generally in connection with private use of fee owned public lands by landowners adjacent to the reservoirs such as dock anchorage, lighting, walkways, and steps to improve access to permitted boat docks and similar facilities. There will no longer be a fee charged for fair market value of the licensed items, just the fee associated with administration of the license.


https://www.sam.usace.army.mil/Media/News-Releases/Article/1867689/army-corps-announces-administrative-fee-changes/

If you already have a dock permit, the cost to renew it will be going up.
Total cost to individuals is $835. The costs include a $35 fee for a Shoreline Permit (under 36 CFR § 327.31) and an $800 administrative fee for the Real Estate License.
This is the first fee increase since 2006.
Although the fee must be made in a single payment at the beginning of the process, the payment equates to a cost of $13.92/month or $167/year to the permit/license holders over the five-year term of the instruments.
The fair market value fee will no longer be charged. These fees generally ranged from $20-$67 for each land based facility.
Any modification request will result in issuance of a new permit/license at the full fee of $835.
https://www.sad.usace.army.mil/ShorelineManagement/
Look on the bright side! Sales tax on a 2019 Ferrari SF90 Stradale in Hall County is about $42,000. In comparison, dock renewal fees are cheap.
USACE Administrative Fee Changes