Do you remember when Lake Lanier was so low that parks were closed, and you couldn't even see the lake from some docks that were high and dry?  Well, the lake is at record levels in June of 2018.  High water has closed some parks.  Here's the map of open parks on Lake Lanier.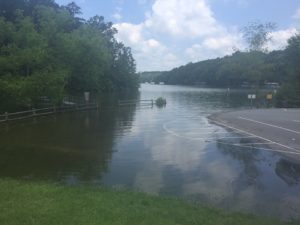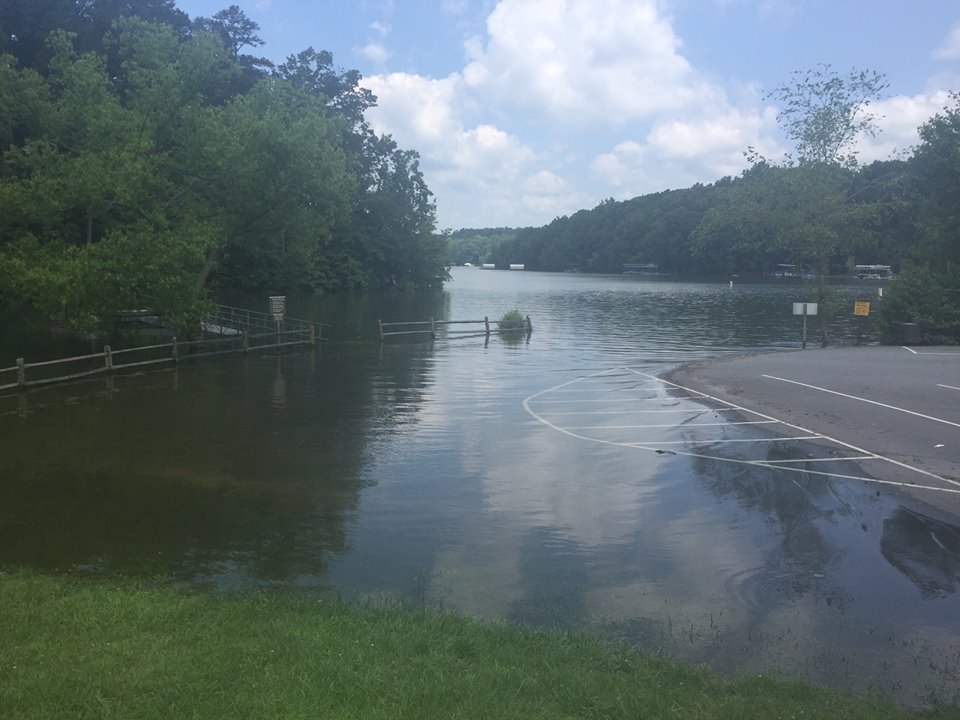 Our friends with the US Army Corps of Engineers (USACE) at Lake Lanier are scrambling to balance the goals of keeping park visitors safe with their mandate to keep parks and boat ramps open.
That's not an easy job.  The Chattahoochee River below Buford Dam is subject to 24/7 releases of excess water from Lanier.  Those conditions make the river hazardous to hikers, fisherpeople, wanderers and fools who believe they are invincible.
Water levels change daily; therefore, there are daily changes in accessibility to various recreational areas.
That's why the USACE has created a map of open parks on Lake Lanier.
They'll update it, as needed.
You may also follow USACE on Facebook by clicking here.
Yes, high water and flooding are inconvenient, destructive and costly.  Be patient.  The lake will be a drought levels again some day.