The Lake Lanier Convention & Visitors Bureau (LLCVB) was recently honored by readers of ConventionSouth® Magazine.  The outstanding excellence of the LLCVB in exhibiting, creativity, and professionalism in the meetings and conventions industry was noted by readers all across America.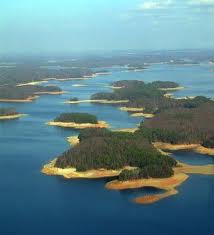 For almost 30 years, ConventionSouth® Magazine has been a trusted source for insights and answers for meeting planners in the South.  Readers of ConventionSouth® were polled concerning who they thought best served their needs in the meeting planning industry in Georgia.
Thirteen Georgia destinations made the cut. Among those were famed Georgia locales including Callaway Gardens, The King & Prince and Sea Palms Hotel & Conference Center. Only two Georgia Convention & Visitors Bureaus were selected to receive the Reader's Choice Award: Atlanta and Lake Lanier.
"We are humbled to be among such good company" stated Stacey Dickson, president of the Lake Lanier CVB. "Meeting and event planners are a very important part of our client base. We strive to exceed their expectations."
The Lake Lanier CVB works with local industry stakeholders – including the Lake Lanier Islands Resort – to bring meetings and events to Hall County. Revenue is generated for local tax coffers from the money spent by attendees on hotel rooms, food, transportation and entertainment.