Conveniently located by land or sea on Lake Lanier, Port Royale Marina treats customers like royalty. Top off the tanks on your boat, stop for a happy bite to eat, or load up on necessities for a perfect day on the water. Port Royale Marina is the perfect spot to begin, end or pause in the middle of any day on America's Greatest Lake
Port Royale Marina will be there for you seven days a week for the tasty snacks you crave or for whatever your boat might require, including:
Drive replacement
Engine rebuilding
Hull repair — fiberglass or metal
Care for your delicate bottom: painting or blister elimination
Seasonal maintenance.
Open seven days a week year-round, Port Royale Marina can accommodate any size boat you can fit on Lake Lanier.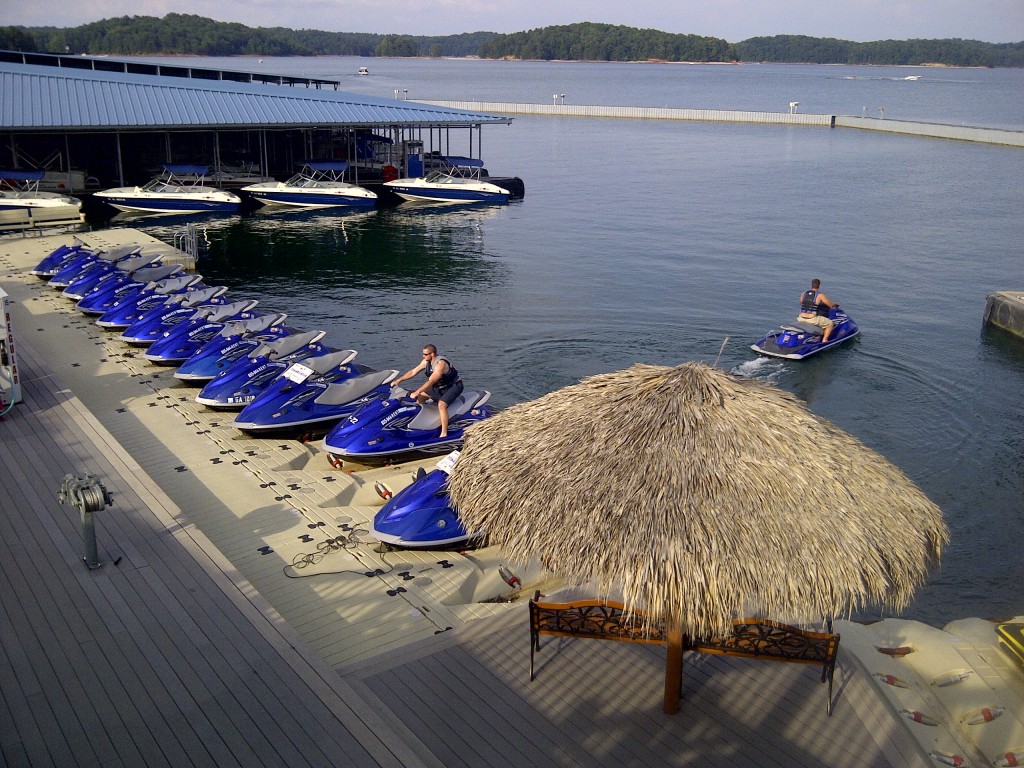 Formerly known as "Lan Mar Marina," Port Royale has everything you'll need to enjoy Lake Lanier … from dockside dining to upgrades to your old boat to putting you in something that will last for decades … or until you want to buy a new one.
Speedboats?  Check.
Zippy personal watercraft?  Yup.
Demure pontoon boats for fun families?  Sure.
Houseboats so big and fancy they'd make Kim Kardashian blush?  Heck, yeah!
You can get them all at Port Royale.  And, if you can't find the perfect water craft to rent at Port Royale, they'll sell you just about anything that floats.
Port Royale Amenities
Wireless Internet on their docks
Two 24-hour Pump-out Stations
Mobile Pump-out at your slip
Wide Easily Accessible Walkways
Well-lighted Parking; Heated Bathhouse
Two Private Launching Ramps
Great food, drinks and fun at Pelican Pete's Bar and Grill
Ship's Store/Service Center
In-house Sales Associates from Park Marine Boating Centers –Georgia's premier pleasure boat dealership
On-site Security with gate. 
Before you head out on the lake, order a Boat Load of 'Knot'chos to go.  Better yet, get two.  That way nobody will have to walk the plank for snitching some from the Captain's plate. 
Port Royale Marina Contact Info
Address: 8800 Port Royale Drive; Gainesville, GA  30506
Phone: 770-887-5715