Lake Lanier marinas are open all year long.  Their locations span the lake, and each offers various amenities.
Lake Lanier doesn't ice over, and we never have to wait too long for a warm afternoon to hit the open waters.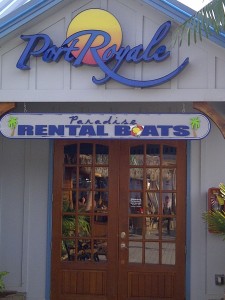 Port Royale Marina & Lakeside Community has been around since Lake Lanier's earliest days.
Formerly known as "Lan Mar Marina," Port Royale has everything you'll need to enjoy Lake Lanier
Try Port Royale's dockside dining after a sunset cruise on beautiful Lake Lanier.
Address: 9200 Lan Mar Road, Gainesville Port Royale Marina Port Royale Marina
---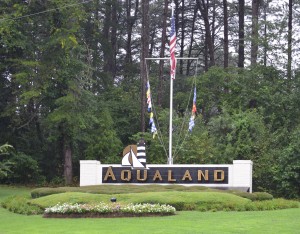 Aqualand's website says it is the world's largest inland marina and the largest marina in the United States.
Situated in a lush, natural setting on Lake Lanier, this serene haven seems worlds away from the hustle and bustle of the city, but it's only 45 minutes from Atlanta.
Address: 6800 Lights Ferry Road, Flowery Branch
---
Lazy Days Marina is the legendary, full service marina located just a short drive north of Atlanta on I-985, off the Lake Lanier Islands Parkway exit.
Address: 6700 Holiday Road, Buford
---
Bald Ridge Marina is the southern-most marina on Lake Lanier.
They've served boaters since 1958, when the marina first opened with 32 boat slips.
Address: 1850 Bald Ridge Marina Road, Cumming
---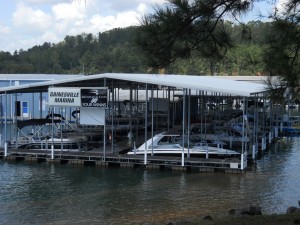 Gainesville Marina & Boat Sales has been the northern-most marina on Lake Lanier for more than 50 years.
They're also the only public marina north of Browns Bridge Road.
Address: 2145 Dawsonville Highway, Gainesville
---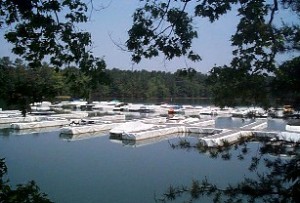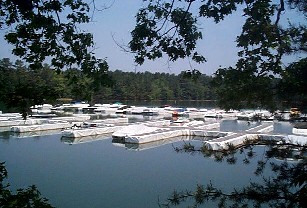 Habersham Marina is not located in Habersham County.  It's in Cumming, Georgia.  In fact, it's the closest marina to downtown Atlanta, only 30 minutes from I-285 north on GA 400.
Address: 2200 Habersham Road, Cumming
---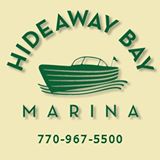 Hideaway Bay Marina (formerly Starboard Cove Marina) is a full-service marina.   Their name reflects their unique location just off the main body of Lake Lanier.
You can't get much closer to the best that Lake Lanier offers and you can't get much farther away from the lake's irritating and damaging boat wakes.
Address: 6334 Mitchell Street, Flowery Branch
---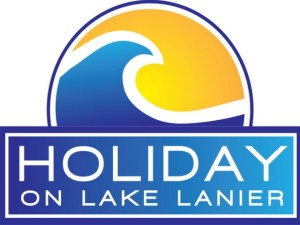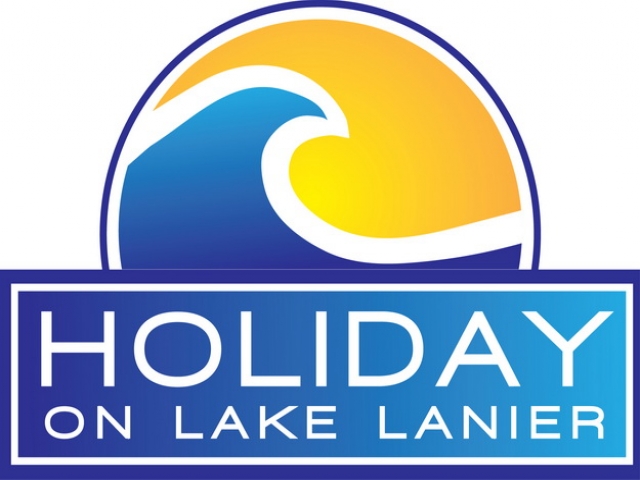 When boaters think of Lake Lanier they think of Holiday Marina, as they have for more than 50 years.
Holiday is the oldest and one of the lake's largest floating marinas – with almost 1,300 wet slips, ranging from 22 feet to 100 feet in length.  They're located just outside of Lake Lanier Islands on the east side of the lake, near Buford, Georgia.
Address: 6900 Holiday Road, Buford
---
---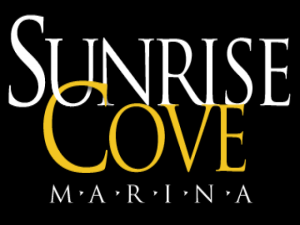 Sunrise Cove Marina was originally built in 1956.  Back then it was called Beaver Ruin Park.  From 1958 until 1988 it was known as Snug Harbor.  When it became part of the Westrec family of marinas, the name "Sunrise Cove Marina" stuck.
When you visit the marina, come early enough to watch the sun rise over the park-like 62-acres at Sunrise Cove Marina and its variety of 749 slips on Lake Lanier.
Address: 5725 Flat Creek Road, Gainesville
---
Harbor landing offers daily pontoon boat rentals, and even luxury houseboat rentals.
Onsite amenities include the Landshark Grill & Tiki Bar. This is the official marina for the Lanier Islands resort complex.
Address: 7650 Lanier Islands Pkwy, Buford