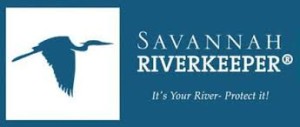 Tonya Bonitatibus from Savannah Riverkeeper sent lakelanier.com the following press release regarding the denial of the application for a Certificate of Public Convenience and Necessity requested by Kinder Morgan (KM) that would have allowed KM to use the doctrine of Eminent Domain to build the controversial "Palmetto Pipeline" in Georgia.
As a public service to our readers, here is the message from Savannah Riverkeeper, dated May 19, 2015, in its entirety and without commentary:
Georgia DOT Denies Palmetto Pipeline Certificate
The Georgia Department of Transportation has denied Kinder Morgan's application for a Certificate of Public Convenience and Necessity. The certificate, if approved, would have allowed the company to use eminent domain to gain private land for the construction of their 360-mile petroleum pipeline.
The decision comes after months of meetings, public discussion, protests and pushback from concerned groups, which even prompted a statement from Governor Nathan Deal opposing the project. In a notice posted on the DOT website, Commissioner Russell McMurry made the following statement:
After careful consideration of information in the application submitted by Kinder Morgan on behalf of Palmetto; numerous public comments submitted at seven (7) public meetings held by Palmetto; two (2) public hearings hosted by the Georgia DOT; and approximately 3000 public comments submitted online and by mail to myself and the Utilities staff, the Department has determined that it will not issue a Certificate of Public Convenience and Necessity. The basis for the decision is outlined in our correspondence to Palmetto Products Pipe Line LLC.
Jen Hilburn, Altamaha Riverkeeper, active partner in the Push Back the Pipeline Coalition, responded to the decision today, saying, "We are pleased to that the DOT responsibly reviewed and considered if there was a public need for a surplus supply of petroleum products and found that there was none. This proposed pipeline would cross 5 of our major rivers, countless acres of wetlands, both public and private and left our coastline at risk for environmental disaster. While we celebrate today, this step is likely just the beginning, and I don't think we have seen the last of Kinder Morgan."
Tonya Bonitatibus, Savannah Riverkeeper and founding member of the Push Back The Pipeline Coalition, who has voiced strong opposition to the Palmetto Pipeline, said this morning, "We are very happy with DOT's decision and we thank Commissioner McMurry as well as Governor Deal for responding to the people's wishes. We still have a long way to go in this process, and we urge everyone to keep following the issue." It is yet to be seen whether Kinder Morgan will appeal the decision."
About Savannah Riverkeeper
Savannah Riverkeeper serves as the primary guardian of the Savannah River striving to respect, protect, and improve the entire river basin through education, advocacy, and action. We are a 501 c (3) non-profit organization funded by individuals and foundations that share our commitment to creating a clean and healthy river that sustains life and is cherished by its people.