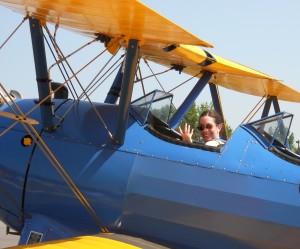 The 45th Annual Cracker Fly-In at Gainesville's Lee Gilmer Airport is the best July 4th weekend deal in North Georgia.
Need a cool place to take the kids on Saturday, July 5th, 2014, that won't cost more than your first car?  For $3 per adult and zero dollars per kid under 12, you're sure to get your money's worth at the Cracker Fly-In.
More than 135 aircraft are expected to fly in (get it?) from all over the Southeast.  Brave souls will be there in historic aircraft, homebuilt planes, helicopters and more.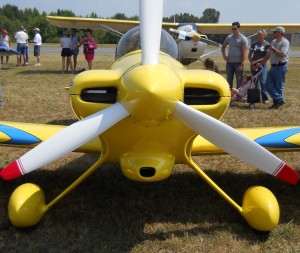 Pancakes hit the grill at 7:30 AM and lunch will be available at 11:30 by Branch House Tavern.
This is not an airshow.  It's a time to watch amazing airplanes take off and land.  And … you can purchase a ticket to go for a ride on a helicopter or a biplane.
Should the kids get bored before you have seen everything on display, pop them in the Jumpy Castle or buy them snow cones.
Cracker Fly-In Details
Saturday, July 5, 2014
Lee Gilmer Memorial Airport in Gainesville
Car parking on Palmour drive next to I-985
$3 donation per walk-in. Kids are free
7 AM until 1 PM or so
Last year's event was rained out and next year's might be too.  So, don't miss this delightful opportunity to spend some time outdoors with friends and family.