Looking for deep water to fish for stripers on Lake Lanier?  Launch your boat at Tidwell Park and be sure you have plenty of bait for a good day's fishing.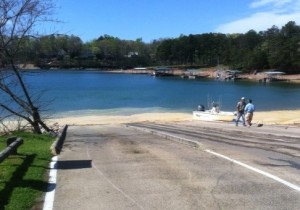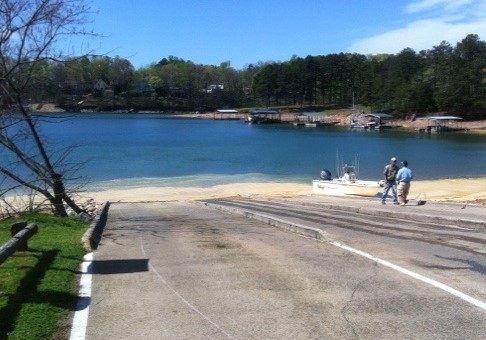 Tidwell Park is a US Army Corps of Engineers recreational area east of the Town of Cumming.  The trip to Tidwell from Buford Dam takes much longer by car than by boat.
This park isn't well equipped for picnics.  There are benches where you can pause to gain your strength while walking or for a moment of solitude.
Absorb the joy of being out in nature again — running, boating or staring at the clouds.
Alcoholic beverages are prohibited in all Corps of Engineers parks.  Possession of alcohol by anyone in your group can result in the immediate eviction of the entire party from the park, even if you have rented a pavilion.
Almost eight million people a year visit Lake Lanier.  You're sure to find a place to call your own somewhere along its 700-miles of shoreline.
Tidwell Park Directions
Tidwell Park is located off Georgia Route 400 at exit 16.
Travel east on Pilgrim Mill Road right to the park.  You can't miss it.
4900 Pilgrim Mill Road, Cumming, GA  30041