The US Army Corps of Engineers (USACE) begat Lake Lanier when they created Buford Dam in the early 1950s.  Now, they maintain 46 recreation areas around the lake, such as Duckett Mill Park.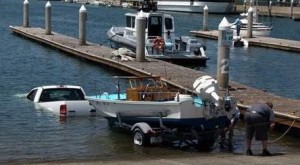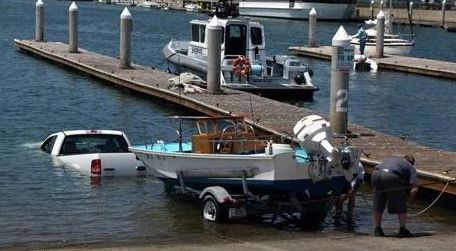 Some parks have campgrounds and beaches; others are primarily boat ramps that are open all the time.
Duckett Mill Park is a USACE day-use area on the northwestern portion of Lanier.  It's roughly halfway between Gainesville and the outlet malls on GA 400, at 3720 Duckett Mill Road in Gainesville, 30506.
This boat ramp is close to one of the largest islands in Lake Lanier: Big Junction Island.  The former hilltop is 150-ish acres of mystery and intrigue.  No, you can't camp overnight or have an open fire.  There are no restrooms or picnic tables.  You are free, however, to play outside.  As generations of Americans used to before we surrendered our minds to video games and cell phones.
Big Junction Island is perfect for exercising your legs and imagination.
Please Note:  There is no truth to the rumors of mermaids, dragons or pirates on Big Junction Island.  Thank you.
If you like the area, plan to stay at the nearby Duckett Mill Campground.  More than 100 camping spots on the shores of Lake Lanier await your arrival.