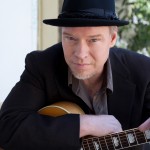 They're calling it The Lake Show.  We're calling it a great chance to hear famous guy, singer, songwriter and probably more,  Shawn Mullins on the shores of Lake Lanier.
The festivities at the Lake Lanier Olympic Venue at Clarks Bridge Park at the north end of the lake — which is really the Chattahoochee River but who cares? — begin at 2 PM on Saturday, May 30, 2015.
Shawn Mullins will be joined in concert by Riverstreet, Mid Life Crisis and others who will keep your toes tapping until about 10 PM.  That's when the party shifts to Recess Southern Gastro Pub, a fun place with a very weird name, in Gainesville.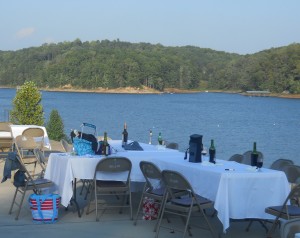 Johnny's BBQ, cold beer, wine and other beverages will be offered for sale by the John J Jarrard Foundation.
Other fun stuff to pass the time with new and old friends will be there too; like, Corn Hole Tournaments, Bouncy Houses and raffles for Big Green Eggs (without ham, sorry).
The Lake Show Schedule
2:00 gates open
2-4 music begins
3:30 Cornhole players arrive
4:30 Acoustic Players
6:00-7:15 Mid Life Crisis
7:30-8:45 Riverstreet
9:10-10:25 Shawn Mullins Band
10:30 Good Nights!
Impromptu after party at Recess!Buy your tickets at www.lakelanierolympicvenue.org