LakeLanier.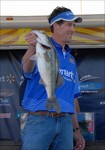 com congratulates Gainesville's own Matthew Wilbanks for winning the Walmart Bass Fishing League (BFL) Bulldog Division event on Lake Lanier with a five-bass limit that weighed 21 pounds, 8 ounces.  His purse was $4,729.
Wilbanks said he primarily fished the north end of Lake Lanier, including the Chesapeake and Chattahoochee Rivers. 
Teri Pope, spokeswoman for the Georgia Department of Transportation's Gainesville office, recently provided details of the upcoming $7 million project to replace Clarks Bridge on Route 284 in Hall County, which is scheduled to begin this fall.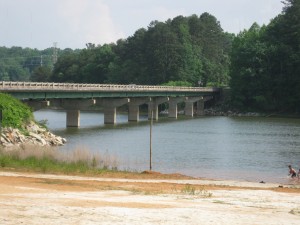 The construction of the new bridge —  to be built alongside the existing structure to ensure normal traffic flow — is expected to take about two years.  The new span will have two 12-foot vehicle lanes, with 4-foot bicycle lanes and 5-foot sidewalks in both directions.
Overall, the new bridge will be 120 feet longer than the current one and more than twice as wide.
The DOT plans an 11-mile detour onto U.S. 129 / Cleveland Highway during the 60 days Clarks Bridge is expected to be closed, sometime in 2014.
The proposal to build what is known as the "Glades Reservoir" was officially put on the federal register of projects by the US Army Corps of Engineers.  Placement is one of the fundamental steps in the arduous process to attain the permit to construct t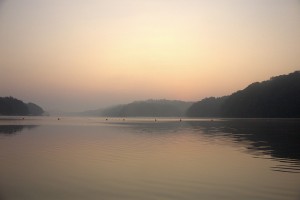 he reservoir.
A 60-day period now begins for people to comment on the proposed reservoir and marks the completion of the county's application process.
Lake Lanier supplies water to more than three million people throughout the metropolitan Atlanta region.  As the largest reservoir in the Apalachicola-Chattahoochee-Flint River basin, Lake Lanier is a most precious resource and the subject of heated debate among Georgia, Florida and Alabama.
The last round in legal battles was won by Georgia, when the 11th U.S. Circuit Court of Appeals reversed a decision by a lower court that water supply was not a federally authorized use of Lake Lanier.  On February 13th, that ruling was appealed to the US Supreme Court by Alabama and Florida.
MarketWatch.com reported on February 14 that The LPA Group Inc. (LPA), a unit of Michael Baker Corp., has received supplements on existing contracts to replace three bridges over Lake Lanier on Route 369, west of Gainesville.  The updated contracts with the Georgia Department of Transportation (GDOT) total $3.3 million.
The work on the projects — which began in December of 2011 — is expected to take three years to finish.
OK.  Maybe Bob Dylan didn't have Lake Lanier in mind when he wrote those lyrics.  Maybe.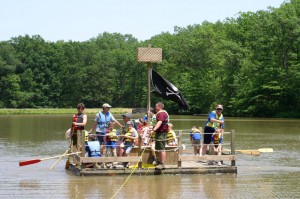 But for sailors, windsurfers and those who took a wrong turn rafting down the Mississippi, knowing which way the wind blows on Lake Lanier is of great concern.
Don't ask me how, but the folks at WindAlert have a handy, dandy website you can click to see a graphic of wind direction and wind speed at various points on Lake Lanier.  It's cool … even if the closest you come to "sailing" is cruising for weekend yard sales.